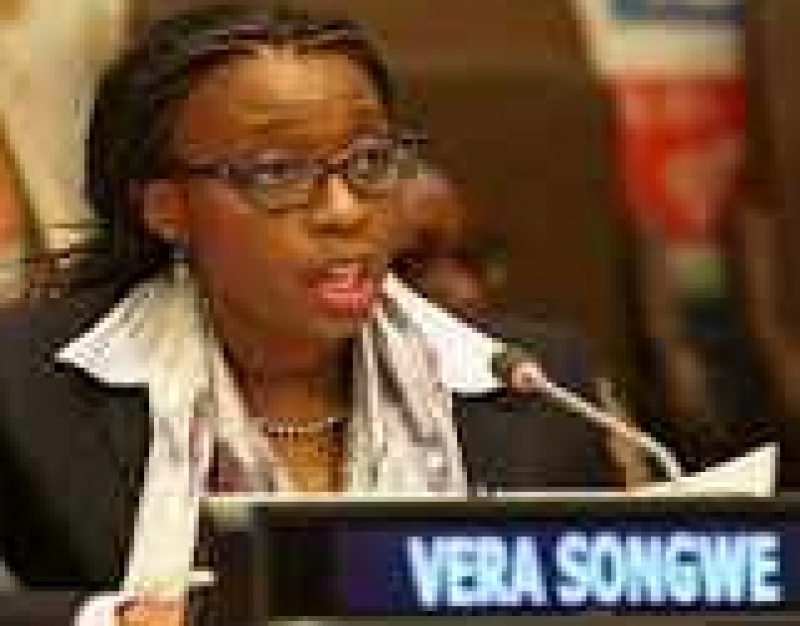 The Executive Secretary of the UN Economic Commission for Africa (ECA) – Ms. Vera Songwe will pay an official visit to Cameroon from 17 to 19 April 2019, with a primary objective, to strengthen the Commission's cooperation ties with the Cameroon.
A statement on UNECA's website says the Cameroonian-born and UNECA, would support Cameroon as the country puts in effort toward inclusive and sustainable development, structural transformation, economic diversification, regional integration and trade, as well as the digital economy.
For three days, she is expected to hold discussions with several Cameroonian State authorities and give a lecture on Regional Integration and the Digital Economy at the International Relations Institute of Cameroon (IRIC).
She is also expected to address key Cameroonian policy makers convened by ECA to a National Awareness and Information Forum on the Implementation of the African Continental Free Trade Area (AfCFTA) – which will soon go operational following its ratification by 22 African member States.
Ms. Songwe's first official visit to Cameroon in her capacity as ECA's Executive Secretary has been considered very timely, given that the country is embarking on development trajectories which are at the center of ECA's current development policy advice to African member States.
ECA explains that Cameroon has embarked on strategies and plans to achieve emergence in the next 20 years through structural transformation, infrastructure development, industrialization, digitization, trade and a new fiscal and public debt management framework (framework with international financial institutions).
Having just taken part in deliberations of ECA's 52nd Session (held from 20 to 26 March 2019 in Marrakech, Morocco), where she intimated that "Africa can raise the U$680 billion a year needed to deliver on the SDGs in a decade," by adopting appropriate fiscal policies, taxing of hard-to-reach sectors and leveraging digitization in development programs, instruments and practices, Ms. Songwe is likely to laser-focus this message to the Central African and Cameroonian context, during her visit.
Auteur: