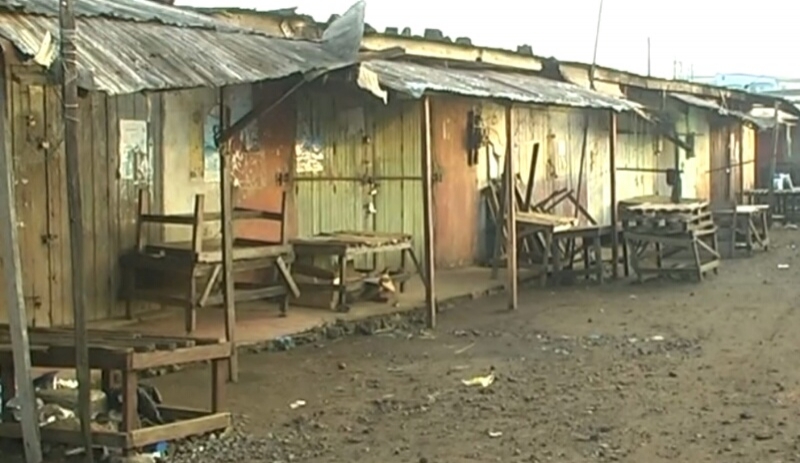 The Loum market in Moungo division, Littoral region has remained closed since Monday as traders demand a drop in the fare per shops which according to traders have witnessed an unprecedented increase.
Traders blocked the main road leading to the market; shops have been shut down as they lift carry placades denouncing the move taken by the Mayor of Loum.
The new fare per shop for a month has risen from 10.000FCFA to 20.000FCFA and traders swear they can only pay over their dead bodies.
The tension which started Monday intensified Wednesday prompting the Mayor Guy Mesmin Kuate Wambo to make a tour in the market. The Mayor said the new tariff does not affect all shops in the market; out of the 259 shops, only 69 owners will have to pay 20.000FCFA per month.
But traders say it is a means to gradually include the others shops. They revealed that rent per shop have been increasing at a geometric pace, from 3500FCFA to 5000FCFA and later 10.000FCFA, reasons why they are resisting the new move.
The strike action extended Thursday morning as a solution is yet to be proposed to calm the grumbling traders.
Auteur: