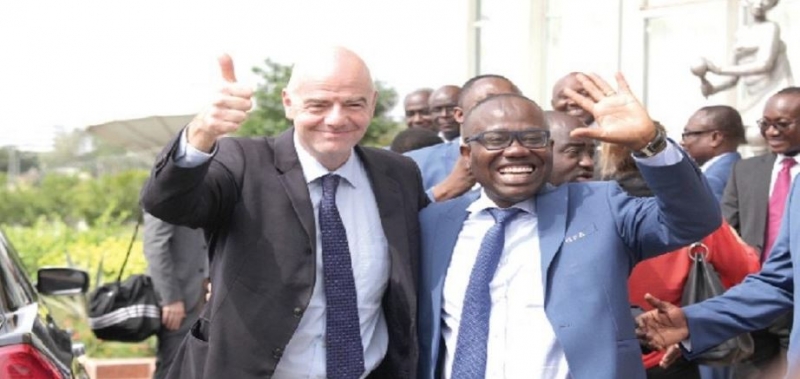 The Government of Ghana, a country in West Africa, is planning to disband the country's football governing body over corruption, the Information Minister, Hon. Mustapha Abdul- Hamid has said.
The Minister said the government was shocked and outraged at a recently aired video documentary by Anas Aremeyaw Anas which focused on the way football is managed in Ghana.
The documentary exposes the gross malfunctioning of the Ghana Football Association, GFA, characterized by widespread fraud, corruption and bribery.
The Ghanaian government after going through the documentary decided to take three major steps;
Open an investigation into alleged corrupt practices on all officials of GFA, together with the suspended Acting Director of National Sport Authority, authorizing the Police to investigate the contents of the documentary and fish out culprits.
Secondly, the government has taken steps to have the GFA dissolved after going through the video. According to government, problems and corrupt practices between NSA, GFA, Match Commissioners, and Referees are clear indications that things are not well. A new bureau will be installed in the days ahead.
Lastly, the Ghanaian government has decided to communicate these decisions with Confederation of Africa Football, CAF, and the International Football Federation, FIFA to chart a way forward for Ghana football.
According to the Government, there is need to sanitize football administration in the country as soon as possible.
The action of the Ghanaian government might likely meet with FIFA sanctions if the football governing body does not validate such reforms. FIFA has always warned governments of member states not to meddle into affairs of their associations.
FIFA Council member Kwesi Nyantakyi has just been banned from soccer while under investigation for taking cash gifts in a Ghanaian media undercover sting.
The Ghanaian situation had rocked Cameroon but FIFA has been working with the Government by putitng in place Normalization Committees to map the way out for the country's football whcih is now dwinling to a mere trickle.
Auteur: