Gabsibuin Godlove and Yvonne Ngwaya have again been crowned champions of the 2013 edition of the Mount Cameroon Race of Hope in the male and female categories respectively. They made history by refusing to cede their titles of last year to other competitors in the race that took place over weekend (Saturday February 16, 2013) in Buea under the chairmanship of Sports and Physical Education Minister, Adoum Garoua.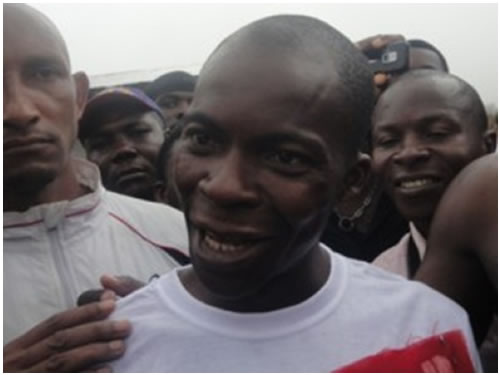 Gabsibuin successfully ascended and descended Mount Cameroon - a distance of 42 Kilometres - in 4 hours 2 minutes and 22 seconds thereby beating his 4 hours 20 minutes record of last year.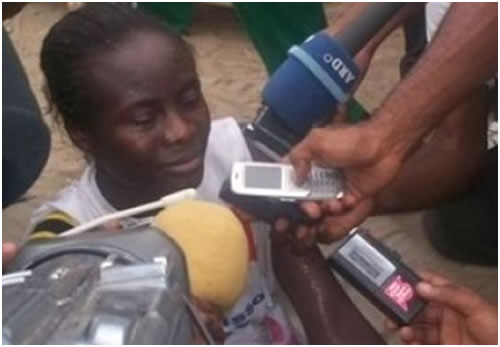 As for 25-year-old Yvonne Ngwaya in the female category, she completed the 42 KM distance in 4 hours 59 minutes as against 5 hours 6 minutes last year. Ngwaya again succeeded in beating the Queen of the Mountain and seven-time winner of the competition, Sara Etongue, to maintain the first place.
The first in the female and male categories benefited from a cash price of 6000 US dollars (about FCFA 2.800 000). Second and third place winners got 4000 and 2000 US dollars respectively.
Over 700 athletes from Cameroon and abroad took part in this year's Mount Cameroon Race of Hope.
CLASSIFICATION:
Male Category:
1st - Gabsibuin Godlove (North-West)
2nd - Tiku Divine Eyung (North-West)
3rd - Junarius Bonkinyu (North West)
Female Category:
1st - Yvonne Ngwaya (North-West)
2nd - Liengu Sarah Etongue (South-West)
3rd - Lisette Ngalim