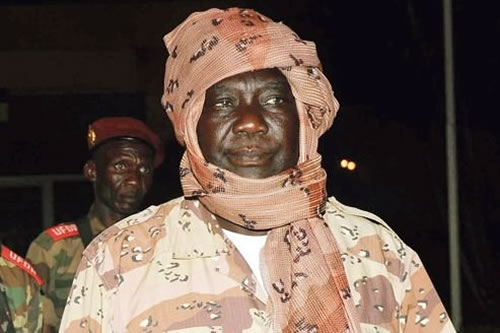 The Central African Republic, CAR now has a new leader in the person of Michel Am-Nondokro Djotodia. His forces overthrew the government of President François Bozizé on Sunday, March 24, 2013. François Bozizé came to power ten years ago also by force of arms.
Michel Djotodia was military leader of the Séléka rebel coalition in the December 2012 rebellion. Following the January 11, 2013 Libreville Peace Pact, he was in February 2013 appointed First Deputy Prime Minister for National Defense in the government of national unity headed by Prime Minister Nicolas Tiangaye.
Born in 1949 in the town of Vakaga, Oubangi-Chari region in the northeast of the country, Djotodia is generally considered an intellectual who speaks several languages. His two earlier attempts at getting into Parliament in Vakaga Prefecture all ended in failure. Djotodia then embarked on a diplomatic career, becoming the Central African Republic's Consul in Nyala in Sudan's Darfur region. He is said to have used his presence in the town to make friends with Chadian rebels, then supported by the Sudanese government.
Djotodia lived in exile in Cotonou, Benin Republic during the war where he was later arrested together with his spokesman, Abakar Sabon, at the behest of the Bozizé government. They were released in February 2008 after agreeing to participate in peace talks with the CAR government. The former civil servant and diplomat then took refuge in South Sudan where he laid the groundwork for the creation of his rebel movement and the training of its fighters. In 2006, he founded the Union of Democratic Forces for Unity, UFDR.
In December 2012, Djotodia was a key military leader in the Séléka rebel coalition that rapidly took control of a large portion of the country, coming within striking distance of the capital, Bangui. In March 2013, Séléka resumed fighting, accusing Bozizé of failing to keep his promises. In protest against the government's alleged feet-dragging, the rebels later held all their five ministers captive in the town of Sibut, including Djotodia.