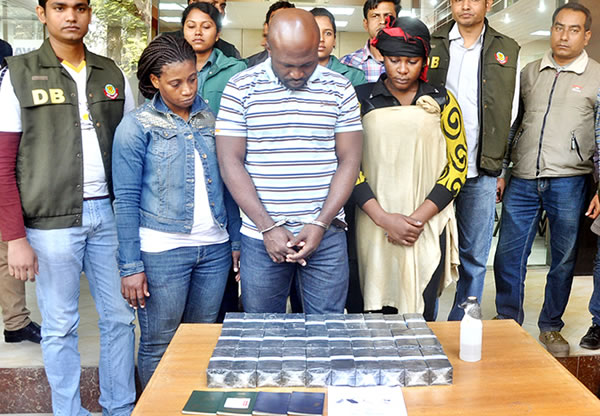 Detectives have detained three foreign citizens including two Cameroonians with fake currency-making equipment in Uttara (a suburb north of Bangladeshi capital of Dhaka), the Bangladeshi newspaper The Daily Star reported on Wednesday.
The three, an official said are the Cameroonians Sen Karine Natti, 36, and Mekoo Sandio Nathalie Laurel, 21, while the third is one Perez Y Perez Efrain, 37, from Guatemala.
The trio came to Bangladesh three months ago with tourist visa, according to the joint commissioner of Detective Branch of police, Monirul Islam. He told a news conference on Wednesday January 22, that Interpol recently informed the authorities concerned that some foreign citizens, now in Bangladesh, have been making counterfeit notes.
Based on the information, the police on Tuesday raided a house on road No. 4 in sector 5 of Uttara and arrested the three along with huge amount of paper and 100ml white liquid materials and manual for making fake notes, the DB official added.