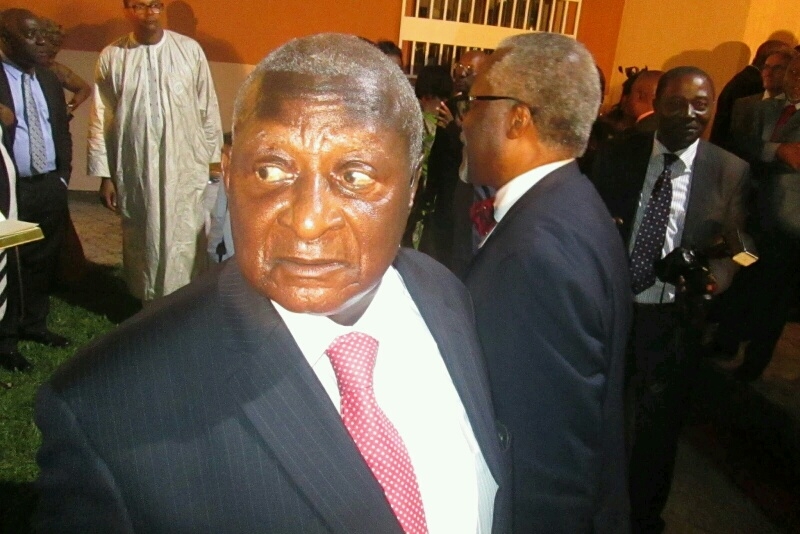 Lawyer, Magistrate and Politician, Bernard Muna, has died this Sunday morning at a hospital in Yaounde, after suffering from a malaise last Monday.
Sources close to the family have confirmed that the vibrant politician died at the Yaounde General Hospital, following a heart related issue.
Born on the 27 th of May 1940 in Kumba, South West region, Barrister Ben Muna was a candidate for the 2011 presidential elections under the party he created called Alliance For Progressive Forces. He later on stepped down as National President of the party, handing over to his subordinate.
Bernard Muna was admitted to the English Bar in 1966, becoming State Counsel in the Office of the Attorney-General, with responsibility for the prosecution of all criminal cases in the Federated State of West Cameroon. He was named Magistrate in Bamenda in 1969, and Chief Prosecutor for Northwest Province in 1971.
He decided to resign from the Public Bar to enrol at the Bar of the Federated State of West Cameroon, establishing his practice in Buea. Muna was elected President of the Cameroon Bar Association in May 1986, a position he retained until 1992.
He was then named United Nations Country Rapporteur for penal reform and crime prevention in 1987, and elected President of the newly created Central African Lawyers Union (UNAAC). Bernard Muna was appointed Deputy Prosecutor of the International Criminal Tribunal for Rwanda on 29 April 1997. He retained this position until December 2002.
In 2013, Bernard Muna was appointed by the UN Secretary General to the UN Commission of Inquiry on the situation in the Central African Republic.
Bernard Muna was the son of late Cameroonian Prime Minister of the Federated State of West Cameroon, Solomon Tandeng Muna and has as siblings, the President of the 'Now Movement', Akere Muna and Ama Tutu Muna, former Minister of Culture.
The family recently buried one of their brothers, Professor Wali Muna, a cardiologist who died last February in Paris,France.