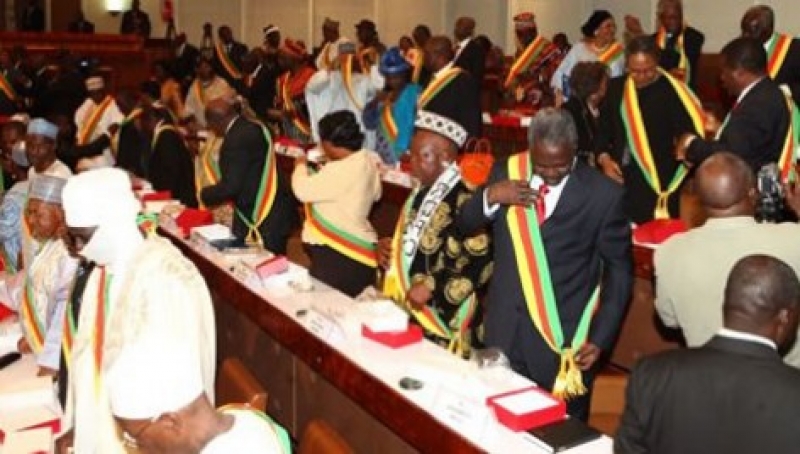 The mandates of municipal councillors and members of the National Assembly in Cameroon could be extended until February 2020 if a leaked administrative correspondence between the President of the Republic and the Speaker of the National Assembly is anything to go by.
A document making rounds on social media believed to be from the President of the Republic suggests that President Paul Biya has consulted the Prime Minister and the President of the Senate on the aforementioned subject.
In line with Article 15(4) of the Constitution, and in a bid to organised the council and parliamentary elections at the same time and to have smooth November session of parliament during which the country's budget will be deliberated, President Biya wants the mandate of MPs extended for two months beginning October 29, 2019 when the first extension expires.
Also citing article 170 of the electoral code, President Biya seizes parliament to extend the mandate of municipal councillors until February 2020.
If extended, this will be the second time after the mandate of the elected officials was first extended in a presidential decree on July 11, 2018. President Paul Biya signed a decree extending the mandates of Members of Parliament and councillors by 12 months.
The extension came following a procedure similar to what we have now seen in a document dated Monday, June 17, 2019.
Following the notice from the President of the Republic, the Speaker of the National Assembly will convene the Bureau in the days ahead, paving the way for the reception of a bill at a plenary sitting. The Chairmen's conference will sit and decide on the admissibility of the bill which will likely face no opposition.
It will later be forwarded for scrutiny to the Committee on Constitutional Laws where it will be defended by the Minister Delegate at the Presidency in charge of Relations with the Assemblies. An explanatory statement of the bill arguing in favour of the extension of the terms of office will be revealed at this stage.
Members of the ninth legislative period of Cameroon's National Assembly elected during the twin legislative and municipal council elections of September 30, 2013 will vote and adopt the bill which will be sent to the President for promulgation into law, reviewing the elections schedule. This implies that, the twin legislative and municipal elections might only hold on February 9, 2020.
The opposition Social Democratic Front (SDF) party has since asked for elections to be postponed until such a time when the socio-political crisis in Cameroon's North West and South West Regions is resolved.