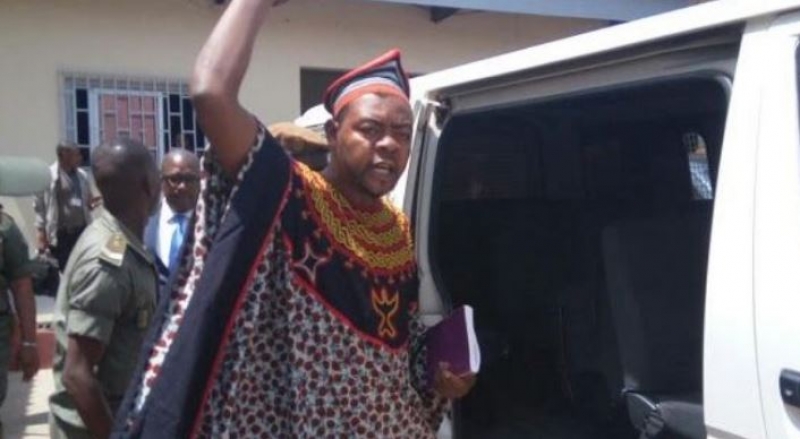 The Yaoundé Military Court has adjourned the case pitting Radio animator, Mancho bibixy and six others against Civil party, to tomorrow Friday May 25, 2018. The adjournment came after hours of presentations by legal representatives of both parties in a dark court room punctuated by power failure.
Barrister Emmanuel Simh, sitting in for Lead Counsel of the defense, Barrister Benard Muna, said Court was joking with the future of young and dynamic Cameroonians but told Judges that only time will tell. According to him, his clients were fighting for a just course and instead of thanking them; the State has arrested and now tagging them terrorists.
Barrister Simh said the detainees have braved the odds throughout their detention period, moving to and from the court, an example of resilience demonstrated by patriotic Cameroonian youths, he said. The legal Mind concluded by telling the Judge to be reasonable with her decision, calling on her to use her conscience.
He equally thanked all for their unflinching support especially lawyers who offered pro-bono services.
Barrister Claude Assira on his part told the judge that the accused cannot suffer for a crime which was committed in Limbe while they were arrested in Bamenda.
He also wiped aside the huge claims as damages by civil party saying it doesn't reflect the cats alleged to have committed.
Barrister Louisa on her part focused on the social background of the accused pleading on the court that any damaging decision will be disastrous for their families and love ones.
Thursday's court session was marred for hours by power outage as discussions took place in a dark room. Power only retuned hours into the hearings.