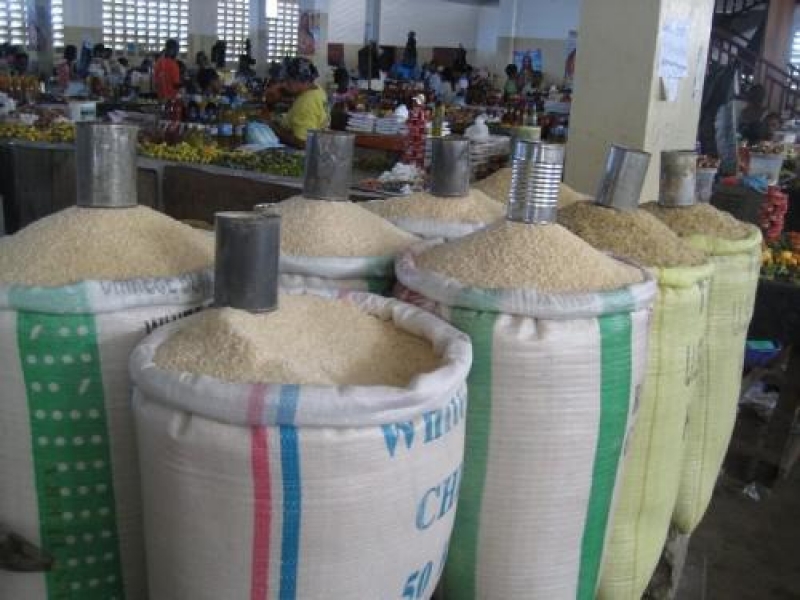 Few hours after the Minister of Trade, Luc Magloire Mbarga Atangana, announced fixed rates for rice and fish in markets across Yaoundé and Douala, some wholesalers and retailers continue to sell at exorbitant prices, stating they must finish the old stock, before respecting the Minister's decision.

This morning in a local market in Douala called Misoke, buyers complain that a cup of rice is still sold at 150FRS, while half a bag of rice such as Neyma, Bijour brands, are sold at 11000 to 12000FRS. A price that earlier, stood at 9000FRS. A kilogram of Rice formerly at 350FRS and 450FRS, is now sold at 450FRS and 550FRS, respectively.
Mireille Femelui, is a retailer in Douala, who sells a cup of Neyma rice at 150FRS. She says she has two bags she bought at the unauthorised increased price, and intends to sell them at 150FRS per cup, unless the Minister compensates her.
" I bought this half bag of rice for 11000FRS. There is another one in the house. If the minister wants us to reduce the prices, let him compensate us first. The minister should compensate us first", shouted the business woman.
On his part, a wholesaler said there was no way he could follow the minister's price, because it was too early to do so and he had to finish the old stock first. Same complains have been advanced, by cold store operators.
Following an unusual increase on the prices of the said goods in the market, Minister Luc Magloire, met with consumer rights groups, as well as producers at his ministry on Wednesday, where they dialogued for close to three hours on the price increase, before they all resulted to an agreed rate. According to the Minister, rice and fish remain the products highly consumed by the population and should be made affordable.
Importers associate the increase to the high taxes, customs duties and the cost of transportation to different regions. After hours of negotiating, both parties reached an agreement to set fixed rates, depending on the region and based on the cost of transportation. All parties of the meeting, agreed that there is no scarcity of these high consumption foodstuffs in the market. The minister has promised frequent checks in local markets, while assuring that defaulters will be punished.
A kilogram of rice of premium quality: Bijour, Neyma
Douala = 410frs
Yaoundé = 425frs
Other inferior brands
Douala – 330fts
Yaoundé – 350frs
As for fish, the prices range from 650frs to 1350frs per kilogram.
Auteur: