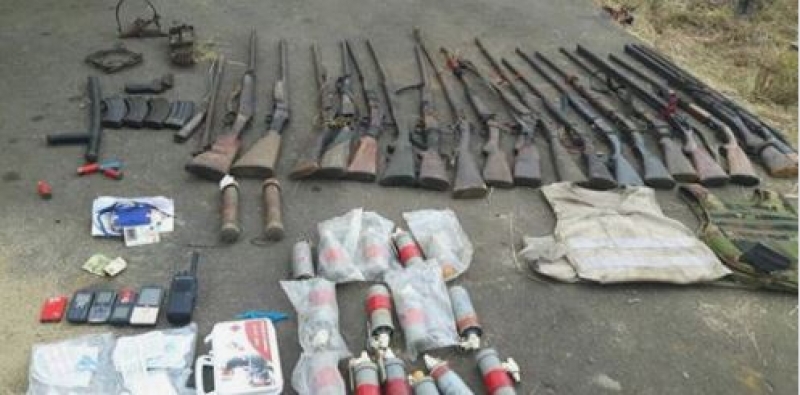 Sunday June 17, 2018 was one of the bloodiest days in the close to now 8 months old arms struggle in Anglophone Cameroon. Never has the military met face-to-face with Ambazonia fighters like the event in Ekona town on Sunday. Casualties of the confrontations are enormous.
The tension started when Military decided to gather its arsenals and descend on Ekona after Ambazonia fighters had bloke the road linking Buea-Kumba for over 48 hours paralyzing circulation.
In a series of videos circulated on social media, Pro-Independence fighters swore that they no longer live in bushes and that they are waiting on the military for a battle. Mobile units of the fighters projected their prowess with some mounting sandbags for protection.
The military on Sunday therefore Ekona by storm but the battle was not an easy one as they met with strong resistance from the fighters in a gun battle which lasted for almost the whole day.
The rattle and rumbling of machine guns left inhabitants in total fear, shock and consternation; many ran into bushes for their life while others who could not make their way out remains indoors. A witness recounts that, "In my area everyone ran into the bushes but since I am not feeling fine, I remained home, I could not run. I heard sounds of gunshots which got me frightened but my elder brother later came and took me to the hospital on his motorbike."
Five civilians were shot, some died while on their way to the hospital. While the locals recount that several military trucks were seen with bodies heading to the Buea regional hospital annex, while one Ambazonia fighter was killed but the exact casualties are not however known.
Military Frees Muea Police Commissioner
Cameroons Defense forces have allegedly freed Tazisong Christopher, the Police boss of Buea 3rd district Police Station in Muea and three others in an operation which was carried out early Monday.
According to information, they also seized guns from the fighters and killed one.
Auteur: