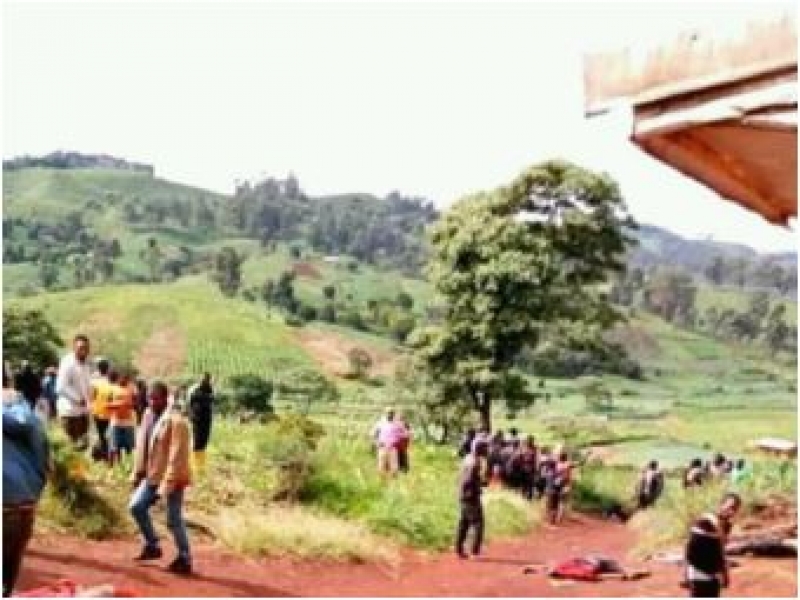 More than 20 persons have died in Menka, Pinyin Clan in Santa Subdivision, Mezam Division in the North West region of Cameroon. Their death came after Military invaded a motel in the area shooting and killing everyone around the vicinity.
It was a black Friday in Pinyin following the incident, locals who fled from gunshots early Friday only came back to find compounds and farms littered with dead bodies.
Sources have revealed that Military invaded a motel popularly called Star Hotel where it is believed Separatist fighters have been lodging since Wednesday night but that the fighters had left before the military could arrive.
However when Soldiers came, they fired shots at the motel killing every passerby and those who were said to be Ambazonia fighters.
The victims, mostly men and one girl of 18 years were sent to their early graves. Over 20 have been reported dead while some have been reportedly taken to the hospital for treatment.
This Military Massacre in Pinyin is the first of its kind where more than 20 people are killed and littered on the streets. While some sources say they were Separatist fighters, it remains unclear whether they retaliated to the shots because no incident on the side of the Military has been reported yet.
Reacting to the killings today, Barrister Abgor Ball, President of Fako Lawyers Association said, "Pinyin, Bali and Batibo our hearts are with you during this painful moment. Seeing images of more than 40 youths dead in 48 hours. We must stand up together as one and reverse this senseless war."
There have been a general outcry and calls for investigations into the matter to ascertain whether or not those killed were innocent civilians or Ambazonia fighters.
SUR LE MEME SUJET: