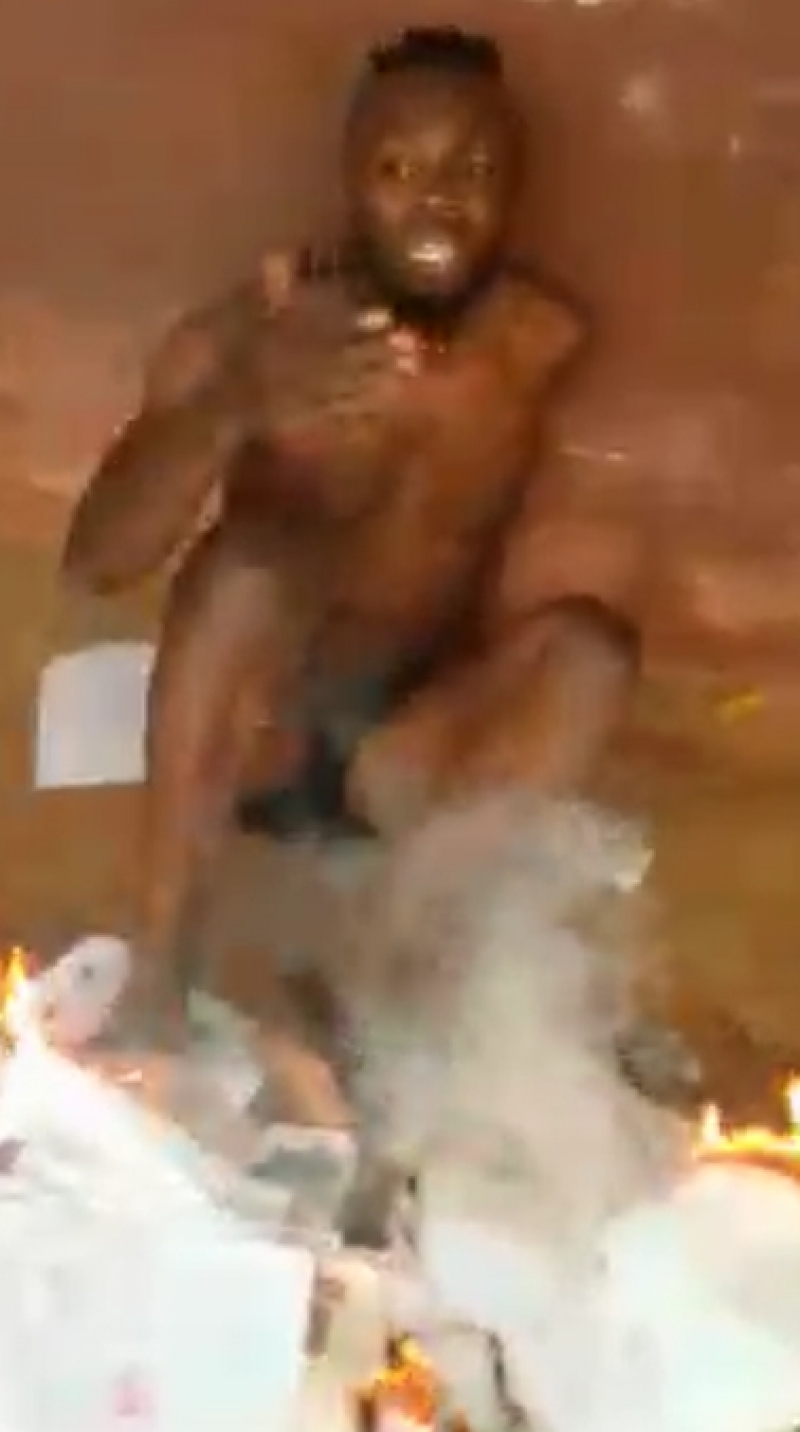 A video showing a dealer in Brasseries brewery products, tortured by suspected separatists has gone viral, with many describing it as inhumane and heartless.
In the video, at least six separatist fighters are burning papers, forcing the victim to sit on it. They are also using sticks and a cutlass to beat him up, when he hesitates to sit on the fire. While beating the business person, they use mostly their mother tongue, identified as one from Bali, Mezam Division of the North West region, to punish their victim.
The setting is taking place in a school, which seems abandoned, due to the numerous school boycott, called by armed separatists, who are pinning on education to push the government of Cameroon to listen to their demands. Towards the end of the video, one of them gathered the hot ash from the papers and pour on the victim's body.
The victim who is yet to be identified, is a man about his late 30s, who begs over and over for his life, but the armed separatists are made over the fact that he boycotted their calls for a boycott on all Brasseries brewery brands in the North West and South West regions of Cameroon.
Business persons have been threatens, some have seen their fingers cut off in other communities in the Anglophone regions, because they didn't red to the boycott call on all Brasseries beer. Coupled with the imposed ghost town, others have shut down their businesses and are internally displaced today.
Meantime, some civilians have accused Amba boys( as they are often called), for stopping them from consuming these Brasseries drinks, yet pictures from camps attacked by the military have often highlighted crates of Brasseries goods, indicating they have been consuming.