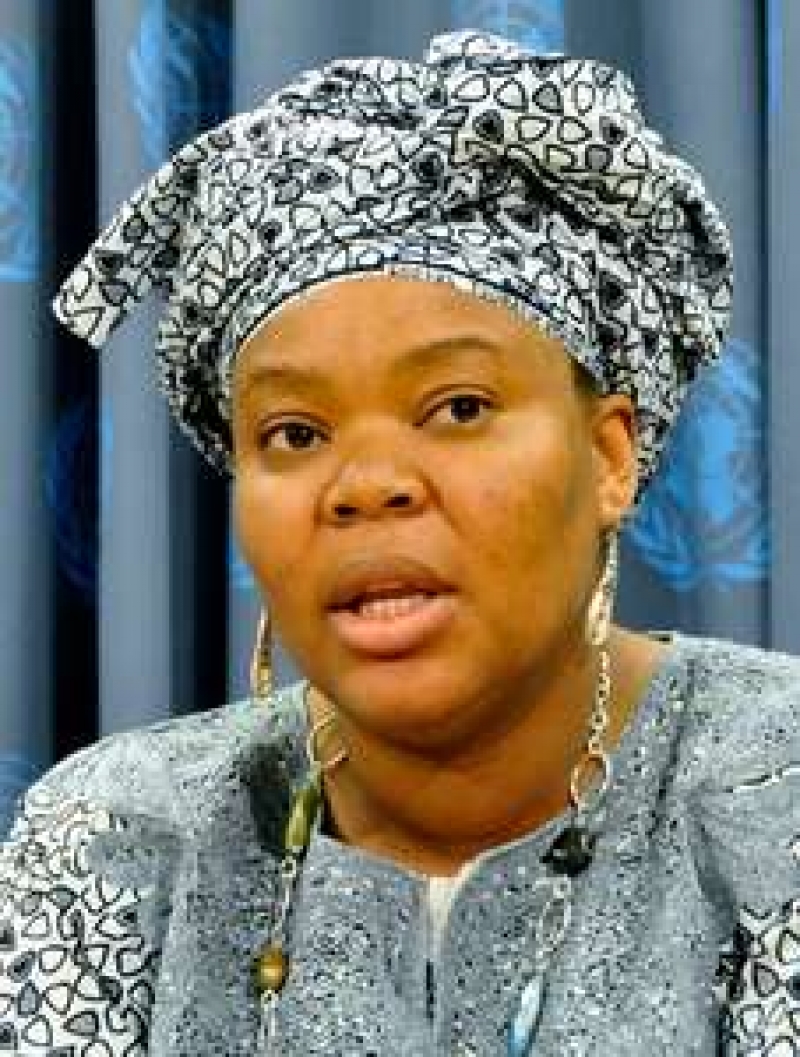 Liberian born 2011 Nobel Peace Prize Laureate, Leymah Gbowee has expressed shock over stories of women using leaves as menstruation sanitary pads and pregnant ones putting to birth in bushes in the North West and South West regions of Cameroon due to the armed conflict in this part of the country.
Speaking last April 17, 2019 at a press conference which followed a meeting with women from civil society organizations and others at the Yaounde Office of UN Women, the African peace advocate regretted that women remain the most affected in the conflict-hit zones and stressed on the need for them to take a central stage in the search for solutions to end the crisis.
The august guest categorically stated that "violence has never solved any problem anywhere in the world and can't possibly be a solution to that in Cameroon. There is no way that any form of violence can solve a problem. What it does, is that, it takes our communities backward. If you think, you are impoverished and want to use violence as a means of fixing your impoverishment, it's going to carry you back 50 more years behind because it rather creates greater impact for the society."
On what she learned during her visit to Cameroon, Leymah Gbowee said "I think that one of the issues I see, from my experience as a Liberian that has lived through war, is that Africa is in a phase where we are seeing the impact of colonisation in our different communities. My own country went through a period of American-Liberians versus indigenous people. We are also seeing the rising ways of good versus evil in our world where people think that the way to solving any problem is through agitation. For Cameroon, I think there is still a lot that needs to be done in terms of a full diagnosis but from all of our consultations; we heard that it is not well. There is a problem- the problem of armed insurgency."
She explained that "In most societies today, communities look forward to women to play an active role in resolving crisis. In order for women to play an active role therefore, there is a need for them to dismantle all of those things that put them aside rather than bring them together. There is something really profound that I heard in my consultations; that the gunshot doesn't recognize an Anglophone from a Francophone."
Leymah Gbowee advised that "There is no way that you can begin to talk about the solution, if you do not talk about addressing issues that are impacting people on the ground-that is women who are suffering, those we heard are using leaves for menstrual pads etc."
The 47-year-old Leymah Roberta Gbowee who received her global peace prize in 2011 alongside the then Liberian President, Ellen Johnson Sir-Leaf and the Yemeni born Tawakkol Karma was saluted for contributing to end the Liberian civil war in 2003 by organising a nonviolent movement during the war under the banner of Women of Liberia Mass Action for Peace.
Auteur: