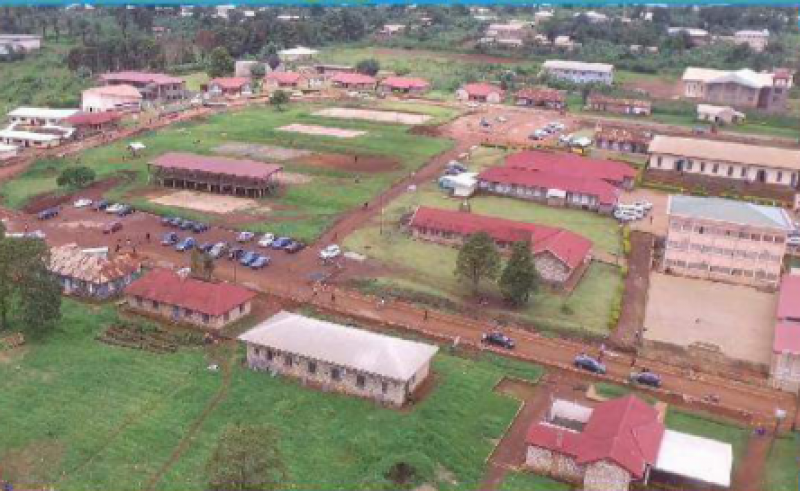 Lecturers of the University of Bamenda, UBa, are observing a two day strike action Wednesday and Thursday in a bid to draw attention to the "unabated attacks and abduction of lecturers".
The executive committee of the University of Bamenda chapter of the National Union of Teachers of Higher Education (NUTHE) in a communiqué Tuesday, December 3, 2019 said despite the security measures taken by Government, much still needs to be done to improve the situation.
They say today's strike action is necessitated by Tuesday's assassination attempt on the life of Prof. Tata Simon Ngenge, Lecturer and Director of Studies at the Higher Teacher Training College at the Bambui-Bambili C-Bend and the abduction of Dr. Ami Nyoh Hyacinth, Lecturer and Head of Division of Administration and Finance at the Higher Teacher Training College.
The lecturers regret that despite several pleas for improved security along the Bambili-Bambui stretch of road, especially around the C-Bend and the Apostolic Junction, permanent security teams are yet to be mounted.
"Consequently, the wave of insecurity has continued," the lecturers cry out, adding that: " they hope to use these two days of cessation of academic activities as another distress cry for permanent security measures to be put in place to guarantee the security of staff."
"Considering the unabated attacks and abduction of lecturers in spite of the efforts by the Government to step up security at the Apostolic Junction, the Bambui-Bambili C-Bend and hot zones on campus, the Executive Committee, meeting in an emergency session on December 3, 2019 resolved to observe a two-day solidarity strike action, on December 4 & 5, 2019, against the mayhem of abductions, assaults and ransom payment," UBa lecturers said.
Cameroon-info.net recalls that the Lecturers had suspended a previewed three-day strike in November after talks with the Administration of the University and the Governor of the North West Region.
During the November 19, 2019 meeting at the campus of UBa in Bambili, lecturers, students, support staff and the administration of the University reviewed the very disturbing wave of insecurity facing UBa. "It emerged from the meeting that frantic measures were underway to ameliorate the security cordon in and around the campus as well as at the Bambui-Bambili C-Bend and Apostolic Junction".
The November 20-22, 2019 strike was thus suspended in the hope that "lead measures will be taken to allay the worrisome security concerns. The executive committee of the lecturers' union issued a strike notice stressing that it might be compelled to invite lecturers to observe a three-day strike action from Wednesday December 4, 2019 as from 7:30 a.m. in the event where the security situation is not improved."