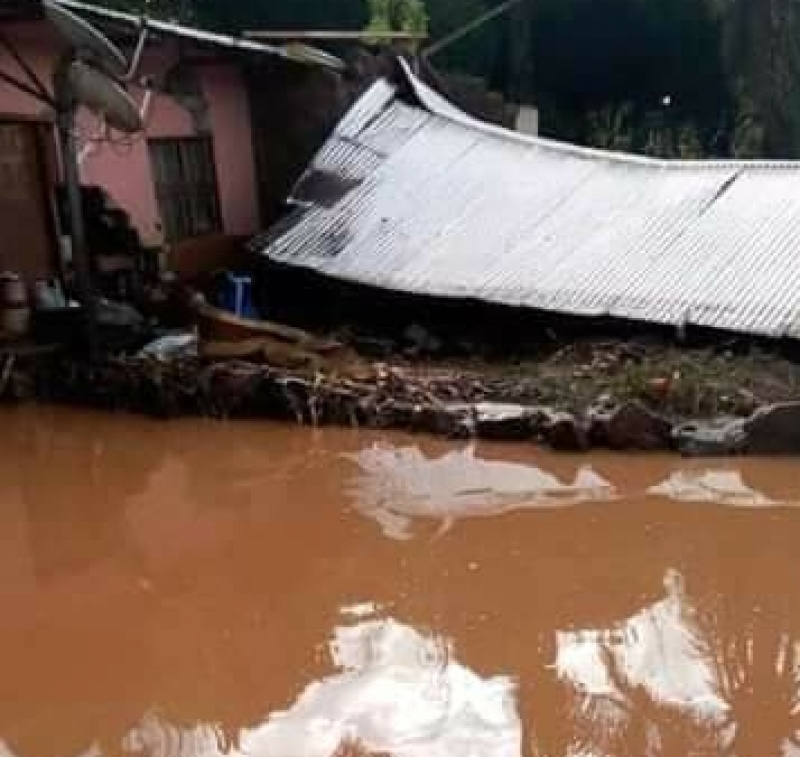 Victims of flood in Chui, Touncho, Mbezoh and Mbow in Babessi subdivision of the North West region, have expressed frustration over the fact that they have been neglected, faced with an increasing rate of violence.
Floods hit the aforementioned areas on August 5, 2019, destroying properties and rendered many homeless but due to the unrest, many are yet to receive any consolatory assistance.
Over a hundred hectares of tilled land for the cultivation of rice, plantations, cocoyam and beans were destroyed by the flood, which resulted from heavy rains.
The traditional ruler of Babessi, Fon Oliver Tsodonebioh III, said the flood was caused by the blockage of some drainage that channel water from Banendjin dam. Floods are recurrent around Nkogketunjia which is a major rich cultivation zone, known for the production of "Ndop Rice".
The Mayor of Babessi, Chou Bouba Issah says it was easy for assistance to reach the population in previous flood incidents, quoting the case of 2015. He said the period was accessible and humanitarian assistance reached affected victims easily. In 2015, over four ministers visited the site, promising aid to affected victims.
However, due to the sociopolitical tension and gun exchanges between military and separatist forces, victims of flood in this area, have been left on their own. Some of them who talked to Cameroon-info.net, said they were certain the government could have focused on them, if only the Anglophone crisis wasn't an issue.
Reports say some have fled the area, while others stayed back to watch over remnants from the flood. An estimated hundreds of millions was lost in the last flood.
However, in October 2012, government provided relief aid worth FCFA 20 million and FCFA 80 million in cash to flood victims in parts of Ndop plain. The relief came after close to a hundred families were displaced by floods in September 2012.
The cry of these victims follows that of Persons With Disabilities who believe they too have been forgotten, as the war ensues.