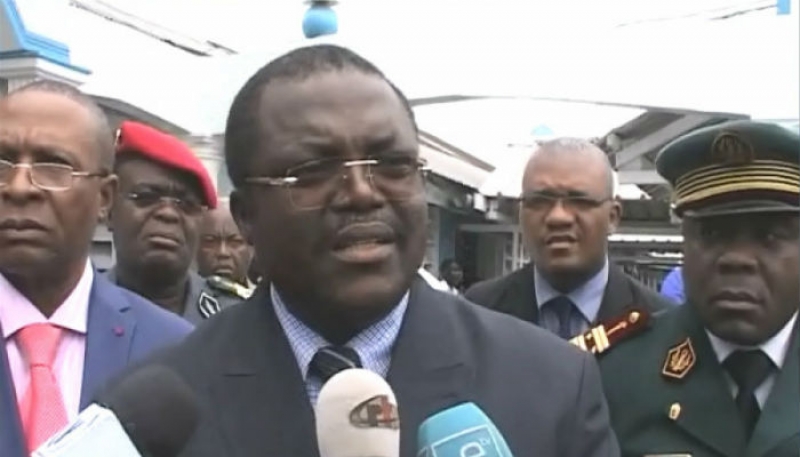 The crowded streets, pupils in Uniforms, school buses, loud hooting of vehicles as early as 6:30 am this Monday, April 15, announced the resumption of the shortest term in Cameroon's academic year.
Officials of the primary and secondary education sector, say the third term is the shortest and most decisive of the school year. For secondary education, most end-of-course examinations fall within the third term period so it leaves tiny room for effective teaching and learning for the other classes.
Most classrooms are occupied during end-of-course exams, so there is need to close early and have more space for exams. It is same thing for Primary school children ,who have to sit in for the Common Entrance examinations, and First School Leaving Certificate(FSLC). It is also worth mentioning that the third term is just about six weeks with many public holidays, so the need for this rush.
Although most parents were fighting to send their children to school this morning, there was no rush for education and administrative officials in the Littoral region, who rather focused on the security of these children, than an early rush.
They were all dispatched across various schools in the region, with Littoral governor, Samuel Ivaha Diboua, taking the lead to schools as from 7am, to monitor a secured and safe back-to-school for these pupils.
The recent killing of a student at Government Bilingual High School Deido, amongst other security challenges in most schools in Douala, has being a cause or concern, as government is stepping up efforts to ensure schools remain safe. Reports say major schools in Douala are invaded by former students or hoodlums, who get into campus to attack or loot. The case of GBHS Deido is one amongst numerous incidents that happen in the school and at other schools in Douala.
The need to step up security in schools was also raised by the Minister of Secondary Education, Nalova Lyonga, in Douala last week, when she paid a consolatory visit to the family of the deceased student of GBHS Deido, as well as to the campus of the school, where his murder took place.
Auteur: