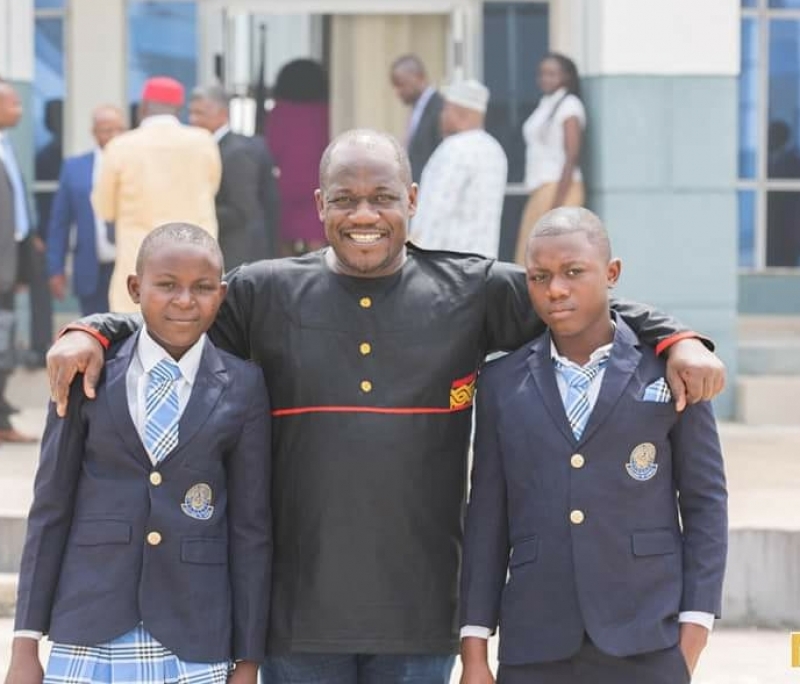 The renowned philanthropic organisation in Nigeria, Rochas Foundation, in collaboration with Miss University Africa and Penjo Education, have launched an appeal for underprivileged children in Cameroon to win a lifetime opportunity, to attend school for the 2019-2020 academic year free of charge.
The concerned children according to the organisers should be internally displaced, due to the ongoing crisis in the North West and South West region, and should between 11 to 12 years.
Rochas Foundation College of Africa (ROFOCA) is a free, comprehensive, and qualitative educational scheme established by the Rochas Foundation Inc., to make education free and accessible to less privileged children across the continent of Africa.
ROFOCA like its sister (RFC) schools in Nigeria, admits smart, intelligent, talented, and brilliant less privileged orphans and indigent African children whose parents cannot afford to send them to school due to their financial situation.
Rochas Foundation College of Africa is a modern co-educational boarding school designed to provide a conducive
learning environment for Five (5) children from all African countries from the poorest of the poor families.
The admission is annual. Last year, Cameroon sent two outstanding and underprivileged students, a boy and a girl, selected by Penjo Education, in collaboration with Miss University Africa.
The Rochas Foundation Inc, on the 24th of February 1998, and has been assisting these underprivileged children, giving them not only education but feeding and accommodation as well.
Penjo Education is run by professional photographer, Penjo Baba, who dived into the field of education, to being help to underprivileged children he captured on his lenses, during his numerous work shifts.
Auteur: