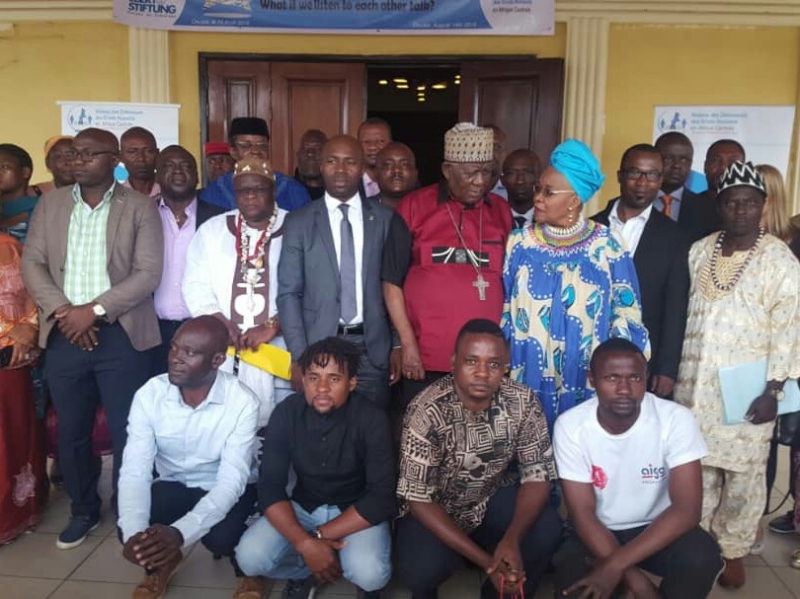 A project known as "Security For All", implemented by the Human Rights Defenders Network in Central Africa ( REDHAC), has had its first dialogue session in Akwa, Douala on Wednesday August 14, with the aim if bringing together stakeholders to reflect on ways on ensuring sustainable security and preventing conflicts in Cameroon.
The non profit organization REDHAC, is working with its Technical partners; the European Union and Friedrich Ebert Foundation in the maiden edition of the Inter-Community Dialogue with the global aim of promoting democratic governance and inclusive security measures through Civil Society Organizations (CSO) engagement in Mali, Nigeria, Cameroon and the broader ECOWAS region.
"We have launched this project along side our partner Friedrich Ebert Foundation with funding from the European Union, for the security for all, but looking at the current situation in Cameroon, we would notice that security challenges are huge, so in order to achieve the security for all, we need to start listening to ourselves, not listening to others", said REDHAC's Executive director, Maximilienne Ngo Mbe.
The context under which the project was launched is the current socio-political crisis rocking the North West and South West Regions of Cameroon commonly referred to as the "Anglophone crisis ", was likened to the South African history of apartheid and projected through the film "SARAFINA" viewed by participants at the event.
REDHAC sought to identify people's concerns and their proposals for exiting the crisis in the current socio-political situation in Cameroon, identify ways to encourage authorities to take better account of the concerns of populations emerging from Inter-Community dialogues as well as restore trust between the security sector and marginalized groups /CSOs.
The 60 participants drawn from the 10 Regions of Cameroon and from all social groups, had an opportunity to discuss issues related to conflict resolution and peace building in Cameroon and give recommendations to that effect. .
"We are happy today that we are gathering all Cameroonians from the 10 Regions, From the West, East, North, and South, to sit together and find a way forward to peace, to dialogue. For long now we have been calling for dialogue but it seems like among us, we are not discussing". Tambe Walters, human rights activist pointed out.
REDHAC says it has observed the distrust of the populations with regard to the agents of the security forces who, despite their vocation to ensure the protection of the territory and citizens, go about committing abuses, maintaining a climate of violence and intimidation.
Auteur: