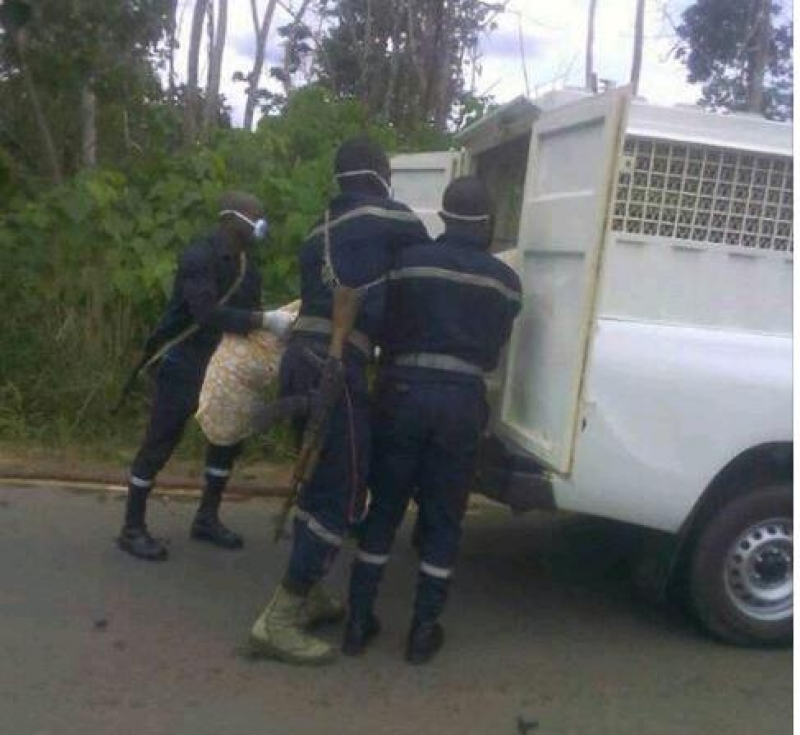 The corpses of two soldiers have been discovered at different locations in the South West region, mutilated and abandoned. Perpetrators of the acts have not been known but there is a general atmosphere of uncertainty among men in uniform who ply dangerous highway in the two Anglophone regions of Cameroon.
The body of Master Corporal, Tsoungui Charles working in Nkongsamba, Moungo division in Littoral region was discovered Sunday after Ekona. He is said to have been kidnapped on his way to collect his salary in Buea. Sources say he was abducted between Kumba and Buea on the night of Wednesday May 3, 2018.
Elsewhere in Muyuka subdivision, on the night of May 4, 2018, in Ekona, still in Muyuka subdivision, the headless body of Mahamat working at the 21st Motorized Infantry Battalion, BIM in Buea was found lying beside the road.
At the time of his death, he was guarding the Cameroon Water Utilities Corporation in Muyuka subdivision.
His head and private organ were cut mutilated, while two AK47 were also taken with about 180 Munitions.
Still on the crisis, houses in Mbanlangi, a locality situated along the Muyuka-Kumba highway have been reduced to ashes by Military. There was serious shooting between Defense Forces and Ambazonia fighters there Sunday afternoon resulting to hold up in traffic around Mabonj still on the highway.
It has been a hot weekend in teh two regions especially in remote localities, the Tad market in Mbengwi, North West region of Cameroon was disrupted Sunday as unknown aremd men stormed the area sending everyone back home.
In Enyoh, Batibo subdivision, same region, Military set ablalze the house of a man suspected to be the one providing festish items to Amabzonia fighters to resist bullets.He is reported to have collapsed afte rthe incident.