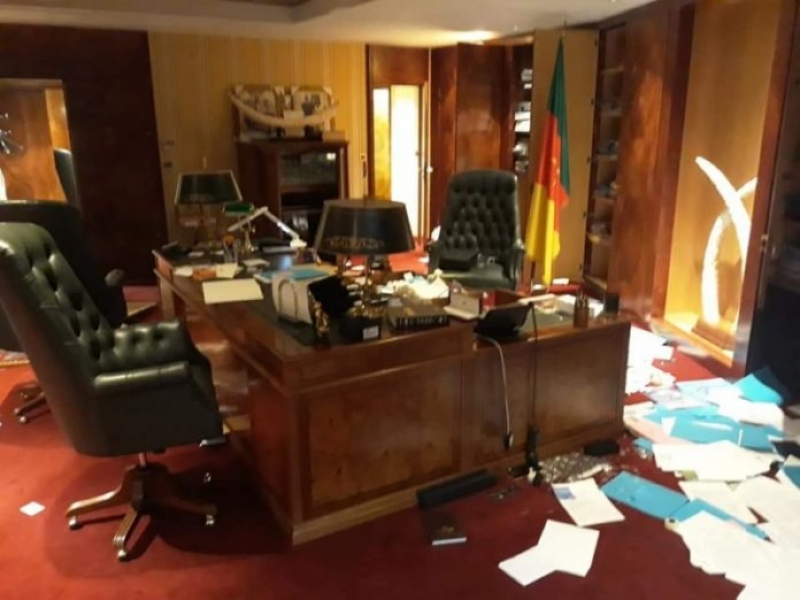 A Swedish national, Ganye Kwah-Driscole, originally from Cameroon and who resides in West London, has been sentenced for two years imprisonment by the Kingston Crown Court in the United Kingdom.
47-year-old Ganye, was sentenced on Thursday June 13, 2019 after pleading guilty to five counts of encouraging terrorism. He was accused of posting a tweet about, "a big explosion" at an embassy on May 3, 2018 which officials considered a call for an attack on Cameroonian embassies abroad. Cameroonian embassies in France, Germany and Belgium were later attacked in January 27, 2019 by militants loyal to the Cameroon Renaissance Movement party, which organised a national and international protest against results of last presidential elections in Cameroon which they considered fraudulent.
Police Counter Terrorism Command officers in the UK subsequently went through thousands of his Facebook and Twitter posts, identifying further four messages that constituted terrorism offences, all relating to attacking embassies in Cameroon or calling for violence against the government of Cameroon.
He was arrested at his home on the 26th of June 2018, by counter terrorism detectives, on the suspicion of encouraging terrorism, contrary to section 1 of the Terrorism Act 2006.
Some Anglophone separatists who are not happy about the decision taken on Driscole, have been warning others activists to take precautions while posting sensitive material over social media.
The messages from diehard separatists like Tapang Ivo, and Mark Bareta, amongst others have reduced on social media. No one knows why, but some say with the government has been trying to get most activists arrested abroad on counts of promoting terrorism in Cameroon. From every indication, Driscole used to be a Cameroonian, but had long naturalised as a Swedish.
Auteur: