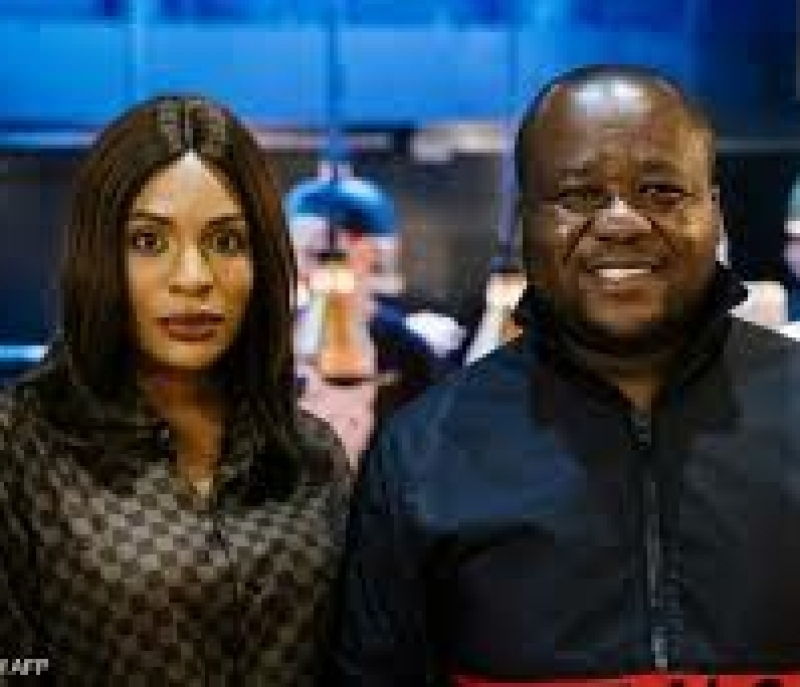 Cameroonian couple, Walter and Cindy Tchassem are leaving the Russian dream with a classic fast food joint and a music label in Moscow.
Both originally from Cameroon, the couple are at the centre of a music and restaurant business empire in Russia.
"People can't understand how we did it, it's unique," 37-year-old Walter tells AFP. "But I always say to them: When you believe in yourself and you work hard, anything is possible."
As the son of a Cameroonian diplomat in Moscow, Walter has lived in Russia for 25 years and taken Russian citizenship. He co-founded Black Star in 2006 with two school friends, hip-hop artist Timati and businessman Pavel Kuryanov.
Originally a music label, Black Star has grown into a major brand, expanding into street-wear and restaurants, with about 100 shops and burger chain outlets throughout the former Soviet Union and plans to expand into Europe.
While praising Russian President Vladimir Putin for being the "best president on the planet ", Walters says they haven't had any problems throughout their stay.
"Our business is based on a lifestyle, it can go into any country because it's not political," he says, while still praising Russia's Vladimir Putin as "the best president on the planet".
Russian President is currently playing host to African leaders this week, for the first ever Russia-Africa summit. Despite the racist attacks that for years made headlines in Russia, the couple says they have never suffered from racism. To Walters, the new generation of Russians travel a lot and understand many things.
In fact, he says: "I think it is less difficult here than in a country that colonised Africa."
His wife moved to Moscow in 2012 to join Walter after they met and married in Paris and the couple now have two sons aged four and six. 32-year-old Cindy, focuses on public relations for the firm, while supporting an orphanage in Douala, while nursing plans to launch a charitable foundation.
"You can easily get rich no matter how old you are," Cindy says, though she admits Russia's "very macho" culture can make it difficult for women entrepreneurs.
As social media stars, their business has earned them over 400,000 subscribers on Instagram, where they post glamorous pictures of trips on yachts or private jets. Walter says they hope their success can be inspiring.
"We want to make other young Africans dream," he says. "There is this idea that the African is born to suffer, but this isn't true, you have to believe in yourself and work!"