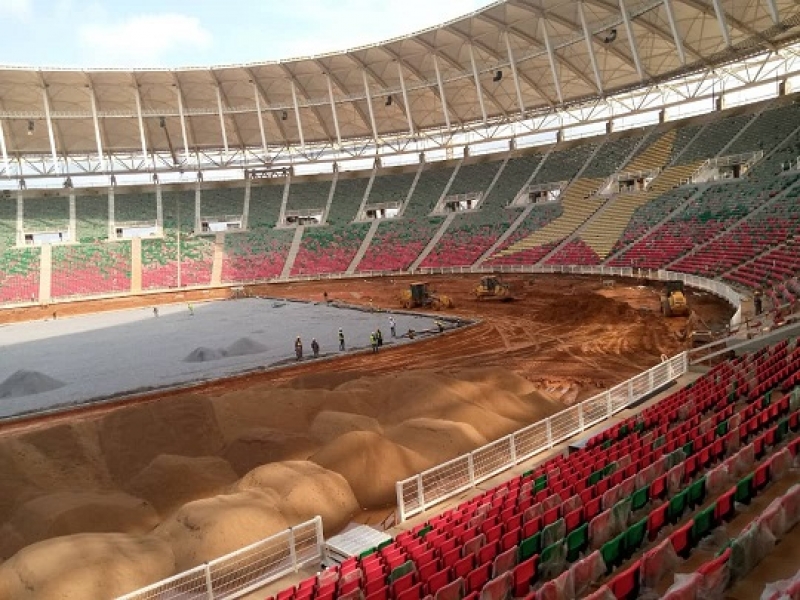 Honourable Cavaye Yeguie Djibril, speaker of the national assembly has expressed concerns over the pace at which projects of the 2021 African Cup of Nations (AFCON) were run.
He was speaking at the end of the November ordinary session of the National Assembly on Wednesday, where he warned that the country's image might further suffer, if the hosting rights of the 2021 AFCON were to be withdrawn from Cameroon again.
" Another failure for Cameroon to host will  be one too much", he said.
The law maker reiterated the wish for all Cameroonians which remains to see projects geared towards the competition be accelerated to host both AFCON and teh African Nations Championship.
Cameroonians are expecting that when next a team from the Confederation of African Football (CAF) visits the country on an inspection tour, the country should be declared ready for the next African biggest sporting tournaments.
CAF stripped Cameroon of its hosting rights in November 2018, following a meeting of its executive committee. Egypt was later offered the  rights to host the AFCON.
Apart from being physically prepared for the tournament, there were concerns over the safety situation in the country where Anglophones  have been protesting for months about what they say is their marginalization by the francophone-dominated administration.
Cameroon has not hosted the event since 1972 but an inspection team reported in September that there was "a significant delay as far as the delivery of infrastructures is concerned."
The former Minister of Communication, Issa Tchiroma Bakary in an interview with the BBC after the decision to strip off Camerron said the decision was unfair and a blatant injustice.
"In the face of this blatant injustice, the government of the Republic urges the people of Cameroon to remain calm and not to indulge to futile arguments," said Mr Bakary. President Paul Biya on his part, told his country that the AFCON was "slided" to another year.