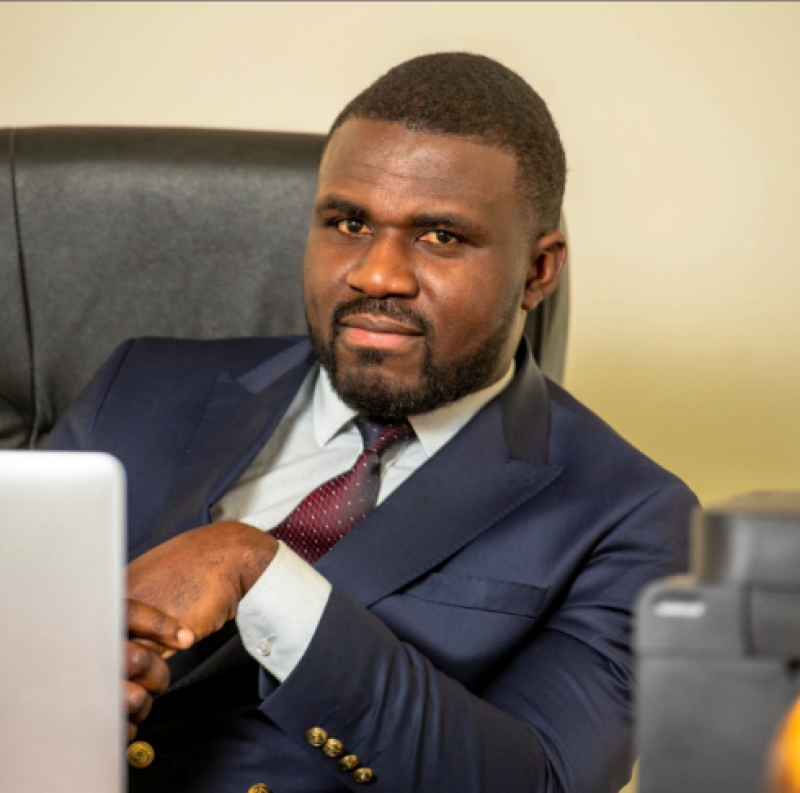 Eric Tataw Tano, US-based Cameroonian pro-separatist activist fronting for the independence of a country called Ambazonia has said the education of children can no longer be used to gain political capital.
Taking to his social media accounts ahead of school resumption in Cameroon billed for October 5, Eric Tataw says the school boycott imposed on learners in the North West and South West Regions must not get into the fifth year.
"Any amba [separatist] fighter who attacks schools should be arrested and beaten... I have said so. Nobody is supposed to attack schools, hospitals, and churches," Eric Tataw said in a video that is now breaking social media platforms.
Tataw says individuals hiding abroad should not ruin the future of school-going children in Cameroon's North West and South West Regions in the name of a revolution.
His words: "I am championing this back-to-school campaign and I thank Mark Bareta who has come in powerfully. I tell you that those children will go to school. No one can stay in the diaspora and determine the destiny of children in the North West and South West regions of Cameroon.
"In all Revolutions, I've managed to read – their phases and patterns, all Liberators considered two things; hitting hard on what hurts the government and listening from their communities on what would possibly hurt them. On school resumption, I've listened to parents. Diaspora steer clear!
"As part of my corporate social responsibility as a rights activist, weighing on the convictions of parents to ascertain the security guarantees of their children, I'm unapologetically asking all Ambazonian fighters & activists join me in the crusade to allow school resumption."
In an unexpected turnaround, Tataw instructs armed men in the North West and South West Regions to accompany learners in their pursuit. He said they must stop listening to people in the diaspora who only seek to line their pockets with money.
"Four years is enough to keep these children home. We have to give the command to their parents, their guardians, and the children themselves to weigh their security to return to school. Shutting down schools any further is not a strategy towards gaining independence. The strategy of school boycott has become redundant and we must accept," Tataw said, insisting that, "Let me tell you something: I am making no mistake here. 100% of parents want their children to return to school. And as a liberator, you must work based on the aspirations of the people you want to liberate. Even Ambazonian activists want schools to resume but are scared they'll be tagged as blacklegs."
Tataw says those questioning the curriculum under which the children will be taught are hypocrites.
Hear him: "Those of you studying abroad, which curriculum are you using? All Mathematics and English Language is unique across the world. It is the same with Geography and other subjects. Some of you are preaching school boycott in the North West and South West regions but your kids are studying in the French-speaking regions of Cameroon. That hypocrisy has got to stop. I stand in solidarity with our children who have been out of school for four years now. Those children have a right to go to school. Their parents are scared of speaking out because they will be manhandled by the armed men.
"We have mortgaged the lives of these children for four years and it is enough! Enough is enough! I give you 100% guarantee that those children will go to school. No one is going to stop them from going to school. All fighters should take our children to school when they want to go to school."
The back-to-school campaign has also gained the support of Belgium-based Cameroonian pro-separatist activist Mark Bareta.
"As I have stated before, school boycott is no longer a weapon of our struggle for independence. Thus, where possible, Ambazonia Forces should allow education and even encourage schools to go on," said Bareta.
Just like Tataw, Bareta rubbished claims by Boh Herbert, Ebenezer Akwanga, and Samuel Ikome Sako that schools should only resume after a deal is reached with a Swiss-facilitated dialogue.
"You cannot continue with the line that 'No Schools Until A Deal At The Swiss-Led Process'. A so-called process you guys are doing virtually nothing, just sitting hoping something happens, no pressures even to Swiss, you guys have given them a blank check," said Bareta.
According to the UN, more than 80 percent of schools in the English-speaking North West and South West regions are closed; as the security situation and living conditions continue to deteriorate due to the three-year conflict between the government and armed groups.
The school closures are the result of a ban on education imposed by militia groups, which has affected more than 600,000 children, seen at least 74 schools destroyed, and exposed students, teachers, and school personnel to violence, abduction, and intimidation.