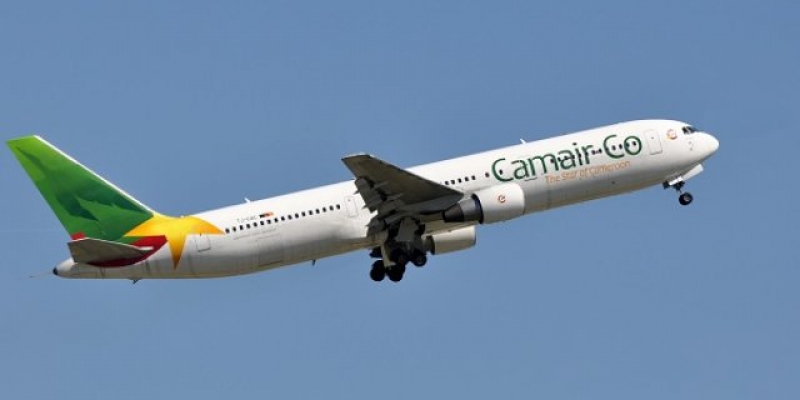 Gunmen, believed to be those who seek to make of Cameroon's North West and South West Regions an independent country called Ambazonia, reportedly opened fire on an aircraft belonging to the Cameroon Airlines Corporation, Camair-Co Sunday morning.
According to a press release issued by Camair-Co Sunday, December 1, 2019, the plane was shot at as it approached the Bamenda airport for landing.
"Cameroon Airlines Corporation wishes to inform the public that on Sunday, December 1, 2019 at about 10:40 a.m., its MA60 aircraft, registered TJ-QBD, was shot at with firearms, as it approached the Bamenda airport for landing," a statement attributable to the General Manager of Camair-Co read in part.
The presser adds that: "No loss in life was recorded and thanks to the bravery of the Captain, the aircraft was able to land smoothly despite the impact on its fuselage."
Camair-Co says following the incident, the plane has been grounded in order to assess the nature of the impact in consultation with the relevant technical authorities.
Camair-Co's flight schedule is said to have been reorganised to limit any disruption that may result. "The National Airline seizes this opportunity to reassure its customers of the continuation of activities while thanking them for their confidence."
Camair-Co, is the national carrier of Cameroon with its main hub at Douala International Airport. Founded in 2006 as a replacement for now defunct Cameroon Airlines, Camair-Co commenced services on in Mar-2011 with a fleet of Boeing 737 and 767 aircraft. It operates services across Africa.
Cameroon is grappling with a crisis in the country's North West and South West Regions since 2016. Corporatist demands made by Anglophone teachers and Common Law Lawyers in October and November 2016 morphed into an armed conflict when protesters met with the heavy arm of the state.
Soldiers have since had running battles with armed men who seek to make of the two restive regions an independent state they call Ambazonia.
President Paul Biya addressed the nation last September 10 and went on to convene a five-day Major National Dialogue that ended October 4 in Yaoundé. It emerged from the Yaoundé talks that both regions will be given a special status in a bid to protect their specificities. President Biya in a recent outing in France pledged his readiness to implement the Special Status.
SUR LE MEME SUJET: