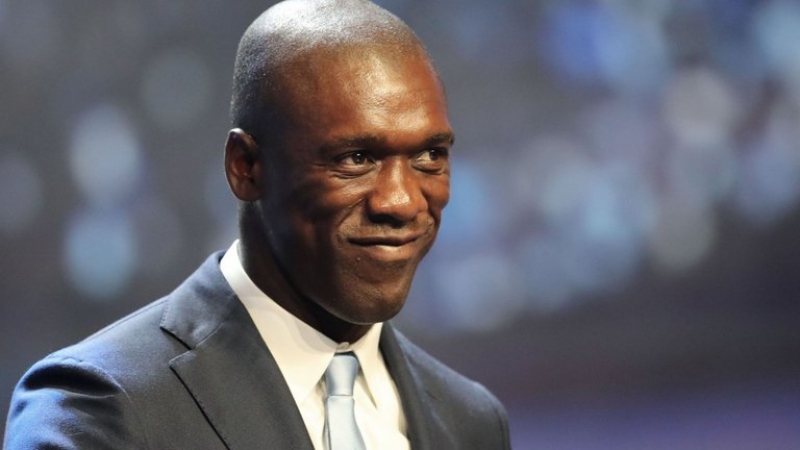 Clarence Seedorf and Patrick Kluivert, respectively coach and assistant coach of the Indomitable Lions of Cameroon have been sacked from their functions.
The 43-year-old erstwhile Netherlands midfielder and ex-Real Madrid player leaves Cameroon after the Lions failed to defend their Africa Cup of Nations title earned in Gabon in 2017.
Seedorf's assistant, Patrick Kluivert, his former Netherlands and Ajax team-mate, was also fired.
Their contracts were terminated by Seidou Mbombo Njoya, President of the Cameroon Football Association, FECAFOOT, through press release no. 137/FECAFOOT/PDT/2019 signed Tuesday, July 16, 2019.
Seidou Mbombo Njoya says the decision was reached after consultations with executive committee members of FECAFOOT, and a 'concertation' with the Minister of Sports and Physical Education following the premature exit of the national senior male football selection, the Indomitable Lions, from the 2019 Africa Cup of Nations (AFCON) that ends on Friday in Egypt.
The President of Cameroon's FA says the termination of the contracts of the duo is in strict respect of their respective work contracts. Cameroon lost 3-2 to Nigeria in the last 16 in Egypt, leading to the country's sports minister calling for Seedorf to leave.
The Indomitable Lions of Cameroon were eliminated at the 1/8th finals of the African Cup of Nations by Nigeria after a 2-3 defeat. The Lions' exits ushered the way for critiques to pick holes in the management style of the Dutch duo, with Sports and Physical Education Minister calling for their exit. That they did not even accompany the squad back to Cameroon was telling of their position though Seedorf had said he was happy to continue and felt his squad had shown promising signs.
Clarence Seedorf and Patrick Kluivert signed a four-year deal with the Cameroonian side last August 4, 2018 but failed to defend the AFCON crown they had agreed to preserve.
They were tasked with retaining the Africa Cup of Nations - which was originally supposed to be held on home soil in Cameroon - and also set the target of reaching the 2021 edition of the tournament and the 2022 World Cup in Qatar.
The long-term contracts had also stipulated the Dutch duo must live in the country and provide support to the other national teams but they are today leaving Cameroon after 10 matches – 4 draws, 3 defeats and 3 wins.