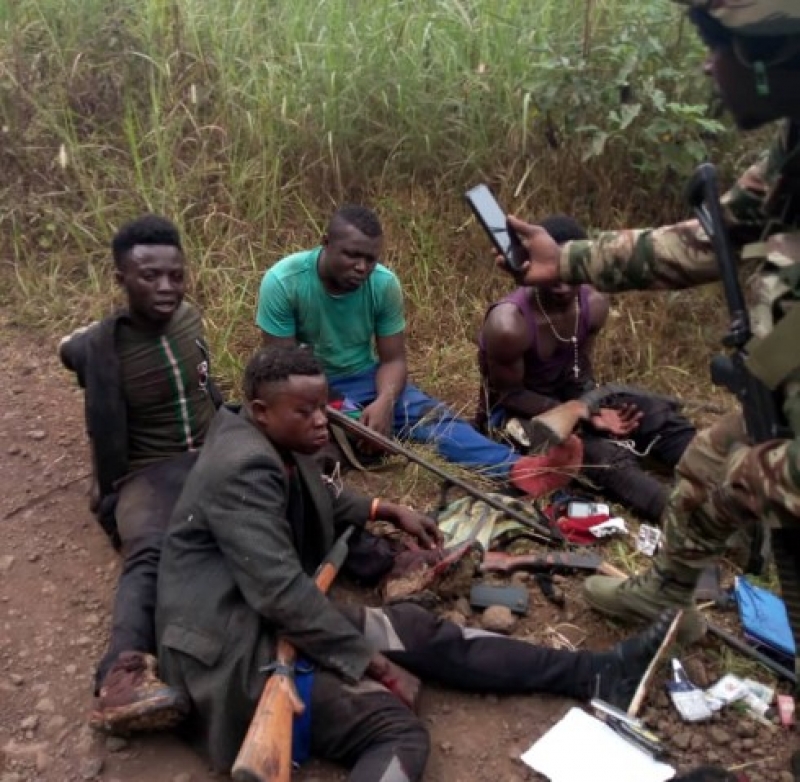 Seven armed separatists where "neutralised" in Bangem, Kupe-Muanenguba Division of the South West Region Sunday, February 9, 2020 as they tried to perturb voting at a polling centre in the town.
Security officials say aside the seven killed, others were captured. Five calibre 12 guns, a locally fabricated pistol, a grenade, a pair of rangers, a red beret of the National Gendarmerie, gunpowder and three motorbikes were collected from the armed fighters.
Charms locally called "odeshi" where destroyed in the attack. The soldiers successfully handled the situation without sustaining any casualties on their side, reports say. It is said to have been the lone incident of the day.
Of the expected 7148 voters in Bangem, the likes of Kupe Muanenguba SDO, Jean Marie Tchakui and Ex-Forestry and Wildlife Minister, Ngole Philip Ngwese cast their ballots in Bangem.
Elung Paul Che, Minister, Assistant Secretary General at the Presidency of the Republic voted in Tombel where 19549 voters were expected at the polls. In Nguti, 9101 registered voters were expected to cast their ballots.
In a related development, The Median's reporter, Doh Bertrand Nua, narrowed escaped death as separatists attacked a convoy returning to Yaoundé from Mamfe after voting.
The convoy, escorted by the BIR, was attacked at Talangaye, near Nguti, on the Mamfe-Kumba road. Bertrand survived thanks to the bullet-proof casket he wore on his head. The separatists had blocked the road using felled trees. As the BIR guys came down their armoured cars to clear the road using chain saws, the amba gunmen started firing from the bushes. Fortunately, there were no human casualties.
Parliamentary and municipal elections took place in Cameroon this February 9, 2020 amid threats by separatists in the North West and South West Regions. The armed separatists, who seek to make the aforementioned regions an independent country called Ambazonia, imposed a six-day lockdown in a bid to stop the elections from taking place.
The Cameroon Renaissance Movement, CRM pulled out of the race to today's elections hours to the deadline for the submission of candidacy files. They cited the situation in the North West and South West Regions as well as "deficiencies" in the Electoral Code as reasons for their withdrawal. They went on to call for a nationwide boycott of the said polls.
Elections are however said to have taken place in all the 360 subdivisions of the country.