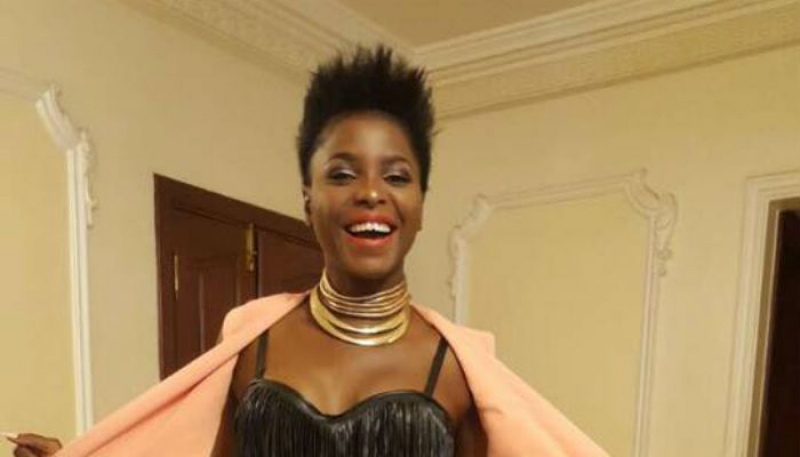 Cameroonian female artist, Daphne Njie, author of the popular hit, Calée emerged winner of four categories at the Canal D'or 2019 awards, that took place in Yaoundé on Saturday, March 9
Daphne Njie was in competition with big names in the industry such as Lady Ponce, Coco Argentée, Mani Bella, Charlotte Dipanda, K Tino, Adela Bikim Ruth Motto, Chantal Ayissi, Mono Flavy, Reniss amongst others
In the presence of Cameroon's First Lady, Chantal Biya, Daphne received the best female artist award in Cameroon, Best digital performance with over 54 million view. She also won the category of artist with the Best popular song, as well as best female urban hit.
In response to Cameroonians on he outstanding performance, she stated that she never expected an Anglophone to win best female category award in Cameroon, a statement that sparked controversy amongst fans, with some thinking she portrayed an Anglophone community of low self-esteem. However, some explain that in previous years Anglophones had barely won top awards in Cameroon, reason for Daphne's statement.
Daphne (Njie Efundem Daphne) was born on 20th September 1989 in Buea, where she studied Psychology and Law in the University. Cameroon. She loved singing ever since she was a kid and grew up singing in her church choir. She did her first records in 2013, and can today, boasts of topping charts with hits such as Calee, Promets Moi, Jusqu'à La Gare and My Lover. Being inspired by God and her mom, her songs fall within between afro-pop music, Afro beat, reggae, makossa and Hip Hop .Another well merited award went to Dr Nkeng Stephens for best video director. Mr Leo author of many hit songs like "partout", and "jamais jamais", won the category of best male artist.
Other winners are John Duchant for best music gospel, Moustique le Charismatic for best humourist, Charlotte Dipanda for best world artist, Syndy Emade for Best female comedian.
Canal D'or awards is an initiative of Canal 2 Television inCameroon,aimed at encouraging talents in the entertainment industry. It is widely attended with First Lady Chantal Biya patronising the event. The 2019 edition was the 12th, organised by the crew.
Auteur: