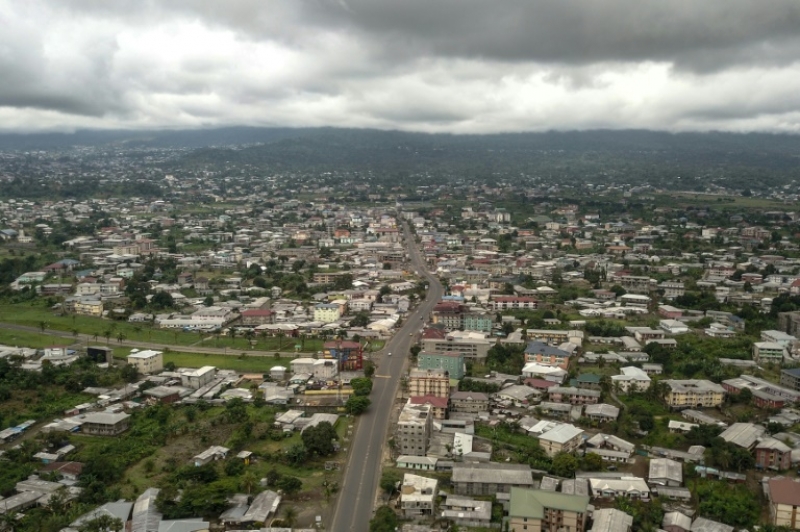 Uncertainty looms in Buea as Cameroonians the world over celebrate the country's National Day this May 20 - the feast of National Unity.
The legendary city of excellence woke up today to deserted streets following a ghost town period imposed by armed men fighting for the restoration of the independence of a country they call Ambazonia.
Deafening gunshots were heard all through the night sometime after 3:00am with arson attacks reported.
"Some houses have been set ablaze at Check-point Molyko - Buea, among which is Super Phone Shop and prominent beer parlour, Oku Bar. In fact, all stores around Check Point in Molyko, Buea, that were opened on Sunday out of fear of Council's repression have been set ablaze," a local, Mua Paul Kum said.
He adds that: "shootings have been reported around the campus of the University of Buea, Malingo and Bokwaongo. There are growing fears that the usual manifestations at the Buea Independence Square presided at by South West Governor, Bernard Okalia Bilai, will be highly perturbed this year, to turn out worse than the dwindling levels from 2017, after the Anglophone crisis broke out."
Armed men operating in Cameroon's North West and South West Regions had vowed to frustrate International Labour Day activities last May 1 and National Day today May 20.
Local administrative and security officials had since taken measures to restore normalcy and assure the population of their security and safety. But recent events have gone to instill fear in the minds of locals.
Rebel spokesman Tapang Ivo Tanku is said to have warned locals to respect the civil disobedience calls of the armed men under pain of dire consequences.
Though the armed separatists are not known to have claimed responsibility for the recent arson in Buea, pundits are all agreed that they may well be the authors of the acts.
South West Governor, Okalia Bilai Bernard had enjoined traditional rulers in the area to mobilise their kiths and kins in a bid to give the National Day parade at the Buea Independence Square the colour and pomp it deserves.
The Buea ceremonial ground is however in celebration mood.