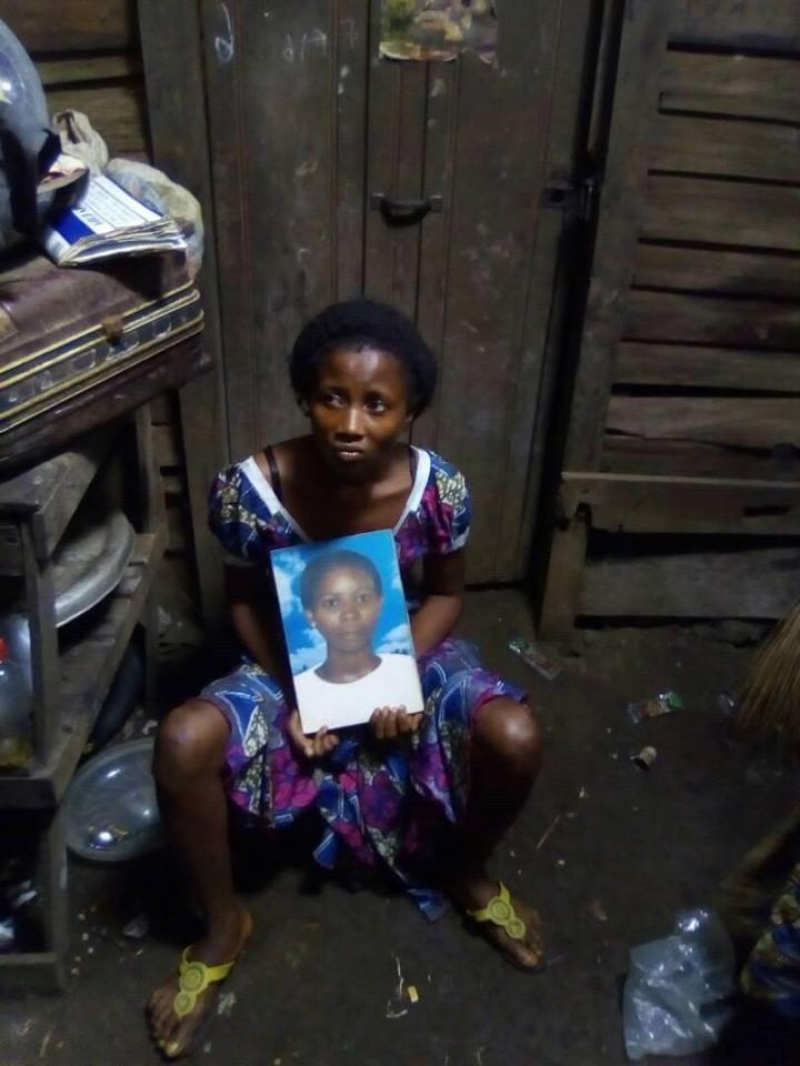 Many Cameroonians have been trooping into the residence of Tadougang Duplex, an inhabitant of Mbanga, Moungo division of Littoral region, to see for themselves the story of an alleged resurrection of his wife, Marie Ndongmo.
The story was first relayed by CRTV Littoral when reporters said the lady died in 2013 after undergoing a Caesarean section, she was buried in the compound in Mbanga, Moungo Division in Littoral region. This lady would later appear in Douala and has since been selling Oranges at Ndokotti, a popular roundabout in Douala three municipality.
Upon seeing her, the husband, children and neighbors were terrified but she was instead surprised that they did not welcome her. The husband brought out her ID card and the name she gave was the same, she was asked to show her belly, same scars were found on it.
Another version of the story relayed by Equinoxe Television, a Douala based Channel, reveals that Corine is the name of this lady who has been at the centre of attraction in Mbanga recently and Ndongmo Marie is the name of the woman who died on December 1, 2013. Corine who is said to be having an affair with husband of late Ndongmo Marie and was introduced to the latter's kids as their mother.
The kids who were convinced and happy about her "reappearance/return" due to the resemblance drew the attention of neighbors and other family members who were convinced that Marie has resurrected.
A renown private Television Channel in Cameroon(Equinoxe Television) spoke to Corine, a known resident of Quarter 4 in Mbanga who hails from Nde Division West Region. She lives in Mbanga with her relatives.
Ndongmo Marie was native of Menoua Division in the same region. Her mother and brothers have confirmed that NIADJA Corine is not their late sister.
Asked about the similar scar on her stomach, it was revealed that Corine has three children and gave birth to one through an operation.
From all indications, she could be mentally sick as claimed by neighbors and could have nothing to do with Marie Ndongmo.
Police are still investigating.