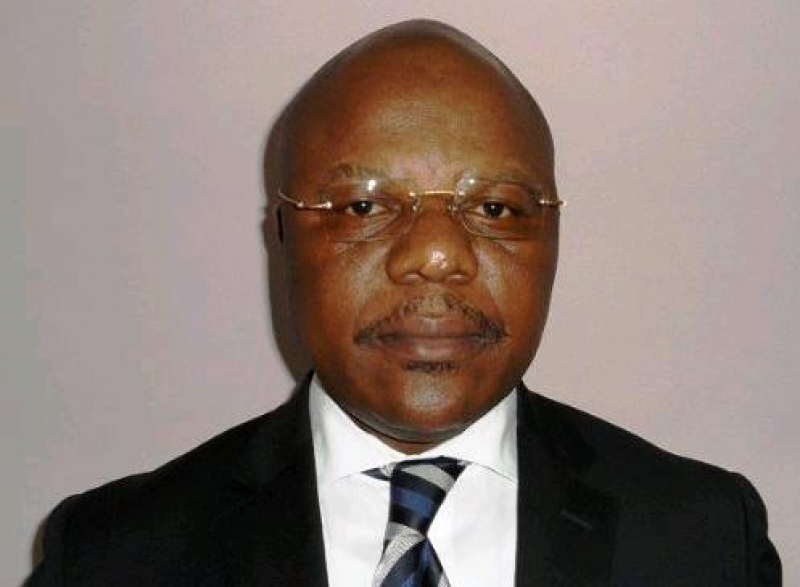 Paul Tasong has called on Lebialem-based separatist strongman Lekeaka Oliver alias Field Marshal to lay down his weapons immediately or "be ready to kiss the viper".
Tasong is elite of Lebialem Division in Cameroon's South West Region and the country's Minister Delegate in charge of Planning at Ministry of the Economy, Planning and Regional Development. He is also National Coordinator of the Presidential Plan for the Reconstruction and Development of the North West and South West Regions
His public pronouncement follows the killing of three traditional rulers in Essoh-Attah by armed separatists fighting to transform Cameroon's North West and South West Regions into a country called Ambazonia.
Speaking at the National Museum in Yaoundé on February 16, 2021, Tasong asked anyone who talks to him to take this message to him.
"Tell him, that we are coming to get him," Tasong thundered at the emotion-packed ceremony. "Tell him, that he has one last opportunity to call me to come and take him."
The Minister said if Field Marshal fails to seize this opportunity to lay down his weapons and move to the disarmament demobilization and reintegration center, he should prepare himself for the worst.
"Tell him, that failure to voluntarily come out, he should get ready to kiss the viper. Tell him, that failure to come out will be tantamount to sucking the venom of a dangerous viper," said the Minister. "Tell him, to listen to the advice of his own mother who is wondering if she's the one who carried him in her womb for nine months.
"Tell him, that the Gods of Lebialem are angry. Very angry. Tell him, that if everyone else were to give up on him, I will make it personal between him and me," said the political figure and elite of Lebialem.
Tasong says the killing of three traditional rulers on February 13, 2021, by separatist fighters calls for introspection of the situation in Lebialem since March 17, 2018.
Armed separatists in Lebialem have reportedly kidnapped for ransom, kidnapped for sex, crippled agricultural activities, looted financial institutions, and killed innocent citizens.
Tasong says with all that has happened in Lebeliam Division, "nothing proves that the actions of separatists are in any way related to secession as claimed by the merchants of bad luck".
Tasong wonders: "In the face of all of this, we want to know what these acts have to do with the dream of creating a republic and breaking away from the Republic of Cameroon. How are these acts outlined above connected to the secessionist movement? These men are in no way secessionists, otherwise, those commanding them and who claim to have a breakaway agenda would have called them to order for thwarting their cause if any existed.
"What is this dream republic that turns against the people it claims to work for? Who are these so-called liberators, who victimize the people they claim to liberate?
"All the above actions are in no way related to the initial legitimate grievances of the citizens of the NW&SW Regions. These grievances were identified and solutions set in motion since 2017.
"The moderate majority of Lebialem people is silent and only want to go about their daily activities and to provide for their progenitors especially in the form of education. What have they done to deserve this? The act of killing each other is totally new to Lebialem. Christopher Anu lives in freedom and protection in the USA. He has since 2016, set up an enterprise of death in Lebialem with his brother Lekeaka Oliver alias field marshal as the chief operations manager on the ground. We have lost count of the number of people they have killed, but we know that since January 1, 2021, they have already killed at least six people.
"The wickedness and evil of the two brothers (Christopher Anu who lives in the USA and Oliver Lekeaka a.k.a field marshal who lives in some bushes in lower Lebialem), reminds us of the biblical story of story Cain and Abel at the time of creation. Brothers killing brothers in search of wealth.
"The ground that is soaked with the blood of the people of Lebialem will rise to hunt these two thieves who live by the sword, for generations after generations.
"Lebialem people are again victims of a new brand of thieves, rapists, and murderers with the satanic cravings of blood-thirsty demons. These are enemies of peace operating under the canopy of an illusion.
"We decry in the most rigid terms these barbaric, beastly, and abominable macabre acts perpetrated on the lives of the fallen patriots of peace and prosperity of our land who stood their grounds and resisted the enemy till the last drop of their blood.
"While we pray for the souls of the departed to find eternal rest in their creator we pledge our commitment to fish out the perpetrators of this carnage and cause them to shoulder the responsibility of their acts."