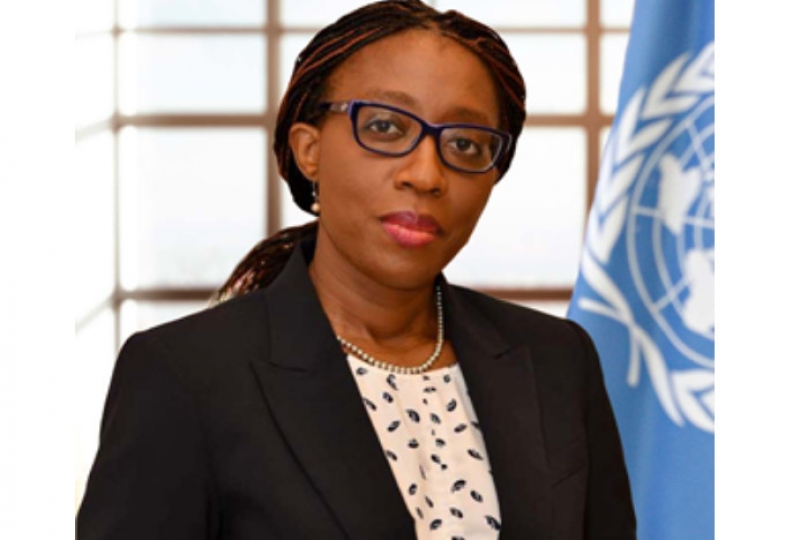 Top-notch economist from Cameroon calls for joint efforts by developed nations, emerging economies to design new financial system
ADDIS ABABA, Ethiopia (AA) - The Russia-Ukraine war could not have come at a worse time for economies in Africa that have yet to recover from the coronavirus pandemic, a UN official said in a brief statement released Thursday.
In the statement, Vera Songwe, the executive secretary of the UN Economic Commission for Africa (ECA), elaborated on the conflict's detrimental effects on Africa and what needs to be done.
Since the war began in February this year, oil prices have reached their highest levels since 2008, wheat prices have soared to 14-year highs and fertilizer prices have surged by nearly 30%, Songwe said, noting that these macro trends have inflicted "high human costs" on the continent.
She pointed out that around 25 African countries depend on wheat imports from Russia and Ukraine.
"With grain products often accounting for a large share of local diets, the risk of hunger and undernourishment is rising fast – and not just for low-income households," she said, adding that "many African governments have little scope to respond to this escalating crisis."
Cognizant of the looming food shortage, Türkiye has been at the forefront looking for a solution by bringing the parties to conflict to the negotiating table.
Turkish President Recep Tayyip Erdogan hosted UN-brokered talks Wednesday in Istanbul between Moscow and Kyiv on allowing grain exports to resume from Ukraine, with UN Secretary-General Antonio Guterres describing the results as "a ray of hope."
- Africa needs global financial system overhaul
But Songwe said much more needs to be done to get the continent economically back on track.
"Africa's current plight reflects a fundamental international failure," she said.
"The continent's integration into the global economy over the last several decades has not been accompanied by changes to the global financial system aimed at ensuring that its needs – both for growth and support in times of global crisis – are met," she said.
"While over 23 African economies have accessed the Eurobond market over the last four years – and emerging African economies do so regularly – they remain weighed down by low credit ratings, wide interest-rate spreads, and negative investment-risk perceptions."
Of the $650 billion in special drawing rights (SDRs), or supplementary foreign exchange reserve assets, the International Monetary Fund (IMF) allocated last year, only $33.6 billion went to African economies, she said, depicting the global inequities in access to finance.
"Africa's vast economic potential is no secret," she said. "But tapping it will be possible only if major developed countries and emerging economies work together to design a global financial system that meets Africa's liquidity and debt-sustainability needs."
In an analysis published in April, the United Nations said the global impact of the war in Ukraine entailed three-dimensional crises in food, energy and finance systems.
"The war in Ukraine, in all its dimensions, is producing alarming cascading effects to a world economy already battered by COVID-19 and climate change, with particularly dramatic impacts on developing countries," the article said.
Addis Getachew/AA