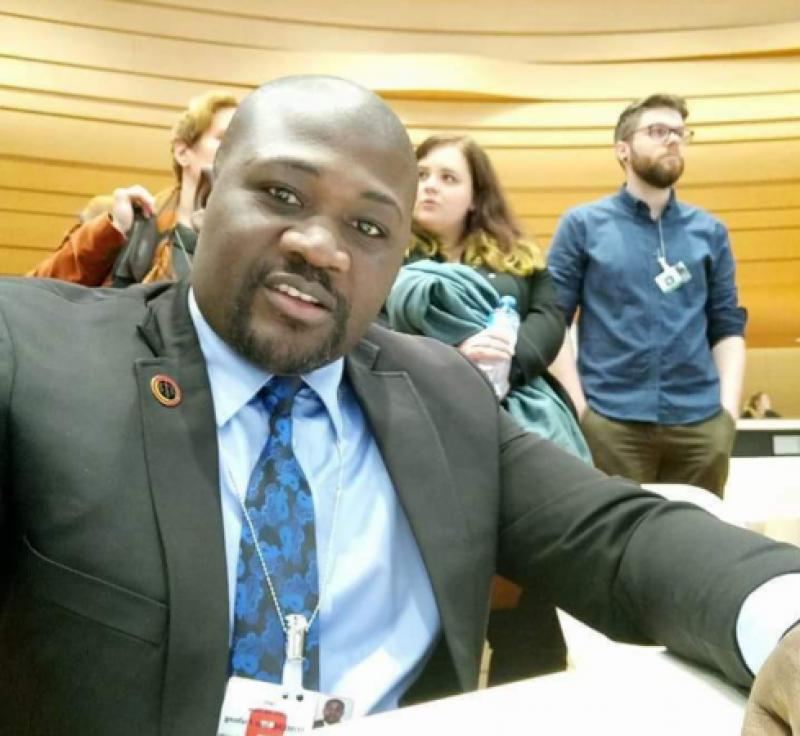 Barrister Jean Atabong Fomeni, Head of Fomeni Legal Consultancy in Muyuka has dragged the Cameroon Human Rights Commission before the Fako High Court over perceived second class treatment given to the English Language on the website of the institution, www.cndhl.cm.
When the matter opens on September 10, 2019, the plaintiff, Jean Atabong Fomeni will be represented by his counsel, Barrister Peter Njiso. The plaintiff claims that by building and running their official website exclusively in the French language, the Cameroon Human Rights Commission (the defendants) are biased and in violation of his human right to access information as an English-speaking Cameroonian.
Fomeni argues that the use of French, to the exclusion of English language on the official website of the Cameroon Human Rights Commission, violates "the right to access to information".
"It also violates the Constitution of Cameroon which says Cameroon's official languages shall be English and French – with both languages having the same magnitude," said Fomeni citing an open letter he had addressed to the commission months back, which letter "fell on deaf ears".
"For this reason, and a few others, I have filed an action against this Commission before a court of competent jurisdiction in Cameroon, praying the court to order them to reconstruct the website, with English included so that the site can also be accessible to English-speaking Cameroonians," the Plaintiff said.
Last month, parliament adopted a bill relating to the establishment, organisation and functioning of the Cameroon Human Rights Commission which was later enacted into law to replace the National Commission for Human Rights and Freedoms, NCHRF.
The bill was widely criticized by human rights actors in the country as well as the opposition Social Democratic Front, SDF, party, but Government explained that the move is intended to address a number of criticisms that had been levied against the then NCHRF, notably " the limited scope of its mandate, (ii) its inflated member- ship numbers, particularly an over- representation of the public administration, (iii) the fragile status of its members, (iv) the non-binding nature of its recommendations, (v) its lack of budget autonomy, and in particular (vi) the fact that the cur- rent Commission does not conform to the "Paris Principles" , an internationally-agreed set of principles that govern the status and functioning of national human rights commissions around the world" .
"The commission to be put in place will have a lot of power to look through the violation of human rights. The problem of North West and South West has been in the middle of our discussion and to look out a frank dialogue. But before the dialogue, we have to put this commission in place so that it can go through and fight for the violation of human rights everywhere," said Jean de Dieu Momo, Minister Delegate to Cameroon's Minister of Justice, Keeper of the Seals July 2, 2019 at the National Assembly following an SDF walkout.