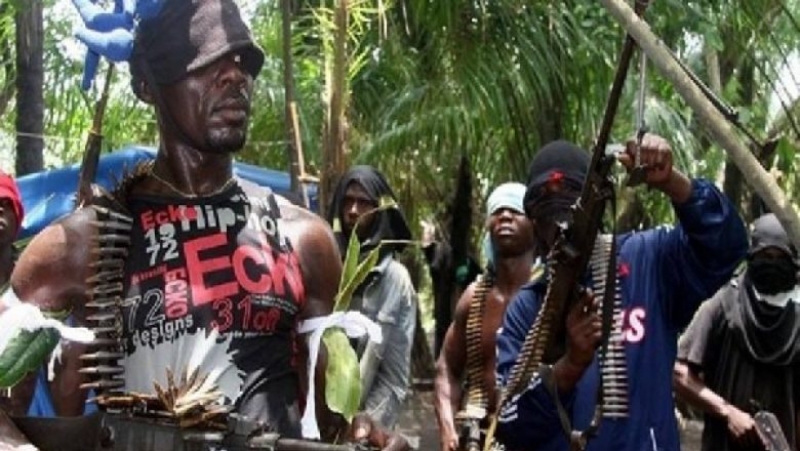 Suspected armed separatist fighters have killed four students and one teacher in an attack on Government Bilingual High School (GBHS) Ekondo Titi, Ndian Division, South-West Region.
Local authorities say the yet-to-be-identified militiamen used hand grenades to carry out the attack between 7:30 am and 8:00 am on Wednesday, November 24, 2021.
Some of the gunmen are said to have been dressed in military fatigue, state media reported.
The suspected separatist fighters shot and killed Madam Song Celestine Fien, a French Language teacher who was delivering lessons to Form 2 students at the time of the attack. The mother of four is said to have been a native of Ngwainkuma in Fundong Subdivision, Boyo Division.
Three students – one girl and two boys – were killed in the attack while many others sustained injuries.
One of the two students seriously injured in today's attack in GBHS Ekondo Titi died en route to the Limbe Regional Hospital through Idenau. The other one is battling for life in hospital.
The Regional Delegate of Secondary Education for the South-West, Dr. Mrs. Hannah Mbua Etonde said the armed men also detonated an explosive in Form 5 at GBHS Ekondo Titi. Fortunately, the students and teachers had led to safety.
Other students who sustained injuries in the attack are receiving medical attention in nearby health facilities.
Cameroon's state forces have been battling to dislodge armed separatists who pitched their tents in the North West and South West Regions since Anglophone protests transformed into an armed conflict in 2017.
Corporate demands by Common Law Lawyers and Anglophone Teachers led to protests in November 2016. The street demonstrations later morphed into ongoing running gun battles between state forces and armed separatist fighters in the predominantly English-speaking regions, leading to untold destruction of human lives, their habitats, and livelihoods.
Tit-for-tat killings, kidnappings, arsons, maiming, and outright terror have become part of daily lives in some parts of the English-speaking regions.
Wednesday's attack adds to other such incidents in Ndian Division. Cameroon-info.net recalls that on Tuesday, June 15, 2021, armed separatist fighters abducted six divisional delegates in Masore Balue village in Ekondo-Titi Subdivision, near Mundemba. The militiamen are said to be led by self-proclaimed General Ten Kobo.
On June 18, 2021, gunmen killed Mabia Johnson Mudika, Divisional Delegate of Economy, Planning, and Regional Development, one of the six abducted officials.
State authorities are yet to shed light on the incident.