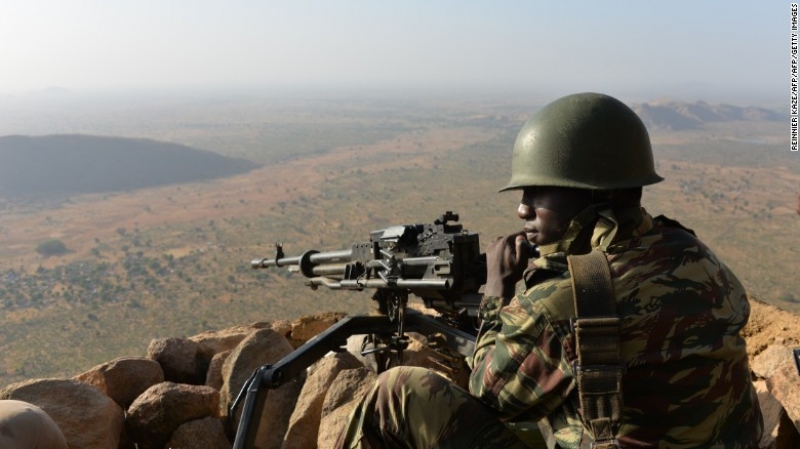 At least seven Cameroonian soldiers were injured Wednesday afternoon after their armored car skidded and fell along the Buea-Kumba highway, Xinhuanet.com reported quoting local police sources.
"Some of them sustained life threatening injuries and others minor injuries. They have all been rushed to the hospital to receive medical attention," Xinhua quoted the police as saying.
Xinhua furthers that the soldiers, all members of Cameroon elite force, Rapid Intervention Battalion (BIR), were on a mission to Mamfe, another town in the region where separatists are known to be operating when the accident happened, though it may be that the vehicle was heading towards Muyuka instead.
They added that separatists claimed to have caused the accident with an improvised explosive, but the army denied, saying it was caused by "bad road".
The separatists claimed that the soldiers after the accident used commuters as human shield to prevent any attack from armed men who seek a supposed state they call Ambazonia.
A journalist who happened to have been travelling at the time of the unfortunate accident rubbished the separatist claims. He said the accident actually happened somewhere around Malende in Muyuka.
His words: "…It should be noted that, that area is bastion of the restoration forces. I can vividly remember that few weeks back, I was brutally stripped off my laptop, money and other valuables by the separatists at that same spot. The military took two civilian cars to ferry the injured to hospital. No civilian was used as a shield. Rather, both worked together to help the injured into cars for the hospital. Traffic was halted for almost an hour."
Armed separatists have been clashing with government forces in the two Anglophone regions of North West and South West since 2017 in a bid to create an independent nation they call "Ambazonia".
Cameroon's security and defense forces have been battling the separatist fighters in a bid to restore law and order in the troubled North West and South West Regions where many have been killed, others forced to flee their homes and most children kept away from school for three years already.
The country's Prime Minister, Head of Government, Dion Ngute Joseph said weeks back during a visit to the restive regions that the Head of State President Paul Biya is willing to dialogue with the aggrieved population on all subjects except secession. The dialogue is much awaited.