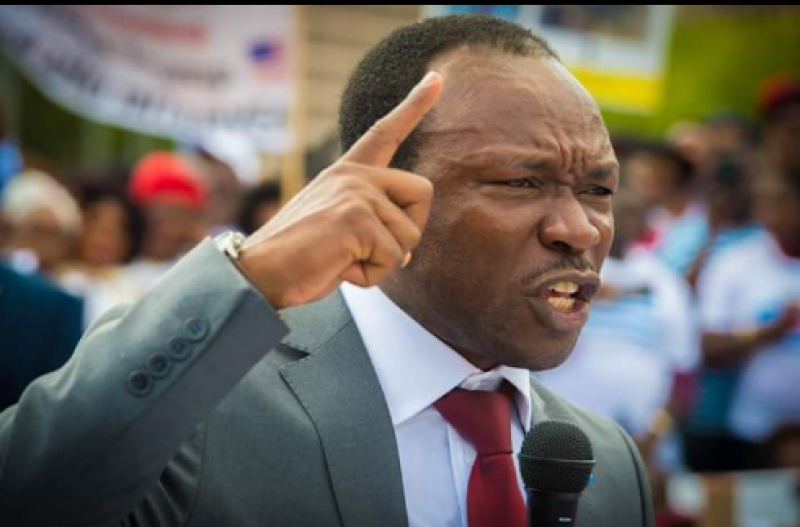 Norway-based Cameroonian activist, Lucas Ayaba Cho has claimed responsibility for the armed attack on a plane belonging to the Cameroon Airlines Corporation, Camair-Co Sunday, December 1, 2019.
In two posts on his Facebook page Sunday afternoon, the leader of the Ambazonia Defence Forces (ADF) and the Ambazonia Governing Council (AGoC) said "CAMAIR must provide coordinates of all scheduled civilian flights into Ambazonia".
Ayaba Cho is among the many separatists who seek to make of Cameroon's North West and South West Regions an independent country called Ambazonia.
Reuters quotes Ayaba Cho as saying that "commercial planes were being used to transport soldiers and weapons and he had warned Cameroon Airlines and its passengers that planes will be shot at if they do not provide flight schedules ahead of time."
"All Ambazonians must avoid any Camair flights that enter our airspace without us having their coordinates. If we cannot confirm, we will consider all planes coming in as a security risk," he said. "This is war."
When the ongoing socio-political crisis in the two English-speaking regions of Cameroon began, Cho Ayaba swung into action and became the Secretary General of Southern Cameroons Youth League. He later created the dreaded Ambazonia Defence Forces and is its commander-in-chief.
The Ambazonian Defence Forces carried out the first guerrilla attacks on September 9, 2017, which was the first armed action that has engulfed the North West and South West regions, resulting to numerous untold atrocities.
In July 2019, Ayaba Cho Lucas declared that his forces were controlling 80% of the two English-speaking territories. Many are those who have put at Cho Ayaba's doorsteps all the atrocities that have led to the death of several gendarmes, police officials, civil servants, civilians, the burning down of schools, hospitals and the destruction of roads.
Cameroon-info.net recalls that at about 10:40 a.m. on Sunday, Camair-Co's MA60 aircraft, registered TJ-QBD, was shot at with firearms, as it approached the Bamenda airport for landing.
"No loss in life was recorded and thanks to the bravery of the Captain, the aircraft was able to land smoothly despite the impact on its fuselage," the company said.
The plane has been grounded in Bamenda as the nature of the impact is assessed by the relevant authorities. Camair-Co's flight schedule is said to have been reorganised to limit any disruption that may result.