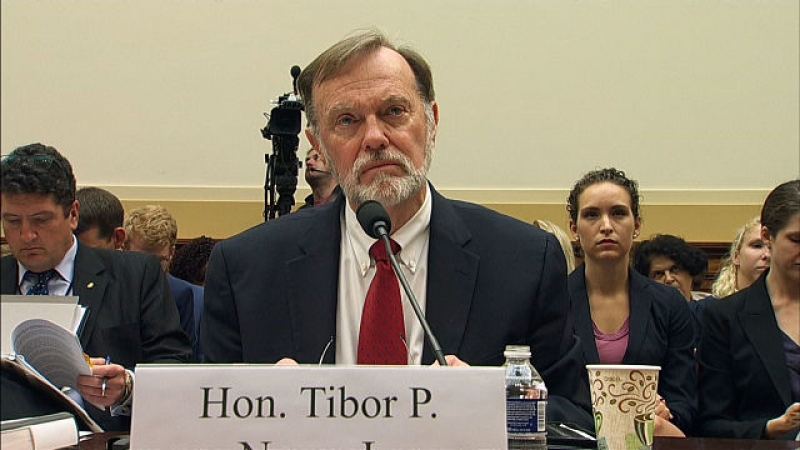 The United States Assistant Secretary of State for African Affairs, Tibor Peter Nagy Jr, has expressed contentment over a public decision taken by his government, suspending Cameroonian Colonel, Jean Claude Ango Ango, for corrupt practices.
The ban, according to a release from US Secretary of State, Michael R. Pompeo, publicly designated the top Cameroonian gendarmerie officer for his alleged involvement in "significant corruption", related to wildlife trafficking.
Before this ban on entering the US, Colonel Jean Claude Ango Ango was appointed Inspector General at the National Gendarmerie through Decree No. 2019/111 of March 5, 2019 signed by Cameroon's Head of State, commander-in-chief of the defense forces, President Paul Biya.
Tibor Nagy took to his Twitter page to applaud his country, for this step, made towards ending corruption in the field of wildlife.
"The public designation of #Cameroon Inspector General of the Gendarmerie, Colonel Jean Claude Ango Ango, demonstrates our commitment to fighting corruption and combating transnational wildlife trafficking.", read his tweet.
The US Assistant Secretary of State for African Affairs on has several occasions expressed concerns over the sociopolitical crises in Cameroon, which drew him a lot of following on twitter.
Separatists have however been condemning him and the US for taking interest in Wildlife trafficking and ignoring continuous killings in the North West and South West regions.
" Animals? Last week Carine and her sister were shot, one died, today 3 people killed not to talk of bike riders slaughtered around town. What attracts immediate sanction is animal trafficking?", reacted one of the separatists on Mr. Tibor's tweet.
Tibor Nagy hasn't reacted to any of these accusations but he has on several occasions called for a cease fire in the Anglophone regions and at one time, linked the coup in Sudan to Cameroon.
Auteur: