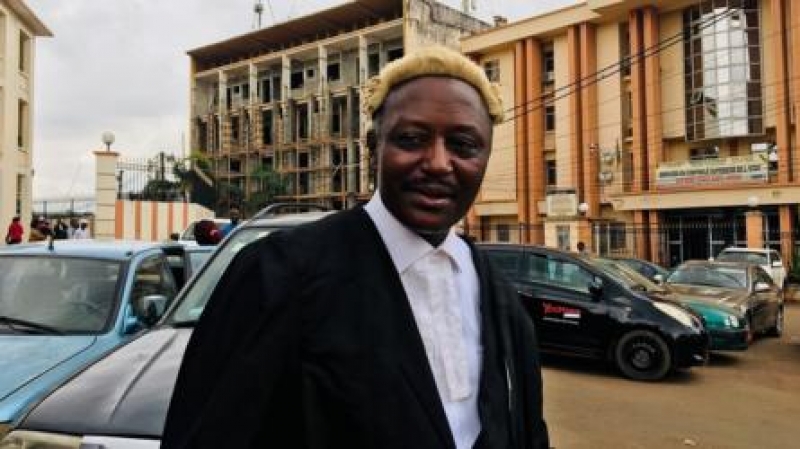 The decision to jail separatist leader Sisiku Ayuk Tabe and 9 others have been described as a drama, abuse and violation.
One of the defense lawyers, Barrister Christopher Ndong told Cameroon-info.net that the decision was taken in the absence of lawyers who had withdrawn appearances from the court, after the military judge denied a recusal.
" We said honestly if that be the case, we cannot participate in such a judgement where the law is violated at this level, and we are lawyers, we cannot participate. So we withdrew all our appearances, all the order and we walked out", he explained.
" Then the accused persons, Tabe and the rest, raised an observation stating the court cannot continue with the matter because their lawyers have all withdrawn from the matter and that they want to constitute new set of lawyers to defend them. They wanted the court to adjourn the matter", he continued.
Despite the call from the accused for the case to be adjourned, the judge passed the life jail sentence and a fine of FCFA 250 billion. He narrated how Ayuk and others tried to prevent the case from continuing by singing songs but the court used a microphone and TV screen to project speeches of Ayuk and others on independence day etc.
" They brought in den guns and some other proves that they had and even their belongings and some of their properties that were all seized, were brought in front of the court and they passed judgement. They sentenced them all on life imprisonment, without lawyers. Its an abuse, it's a violation", cried the Barrister.
Lawyers of the defense are expected to meet late Tuesday to draft a file for an appeal.
"The lawyers are meeting today to fine tune the strategies that and develop on the appeal and file. You know it's a set of drama. The drama will go on up till the supreme court", said Barrister Ndong. He further regretted that Cameroon was exposing it'd dirty judicial system to the world.