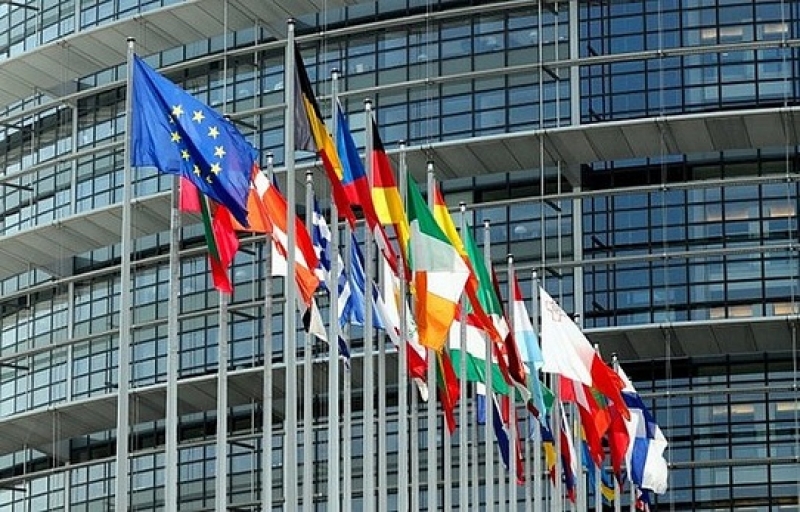 Members of the European Parliament have said "Cameroon authorities must end the use of force against the political opposition" and as well take steps to review the country's electoral system before any elections are organized. This is the outcome of a plenary session held Thursday, April 18, 2019.
"Parliament also urges the government in Cameroon to initiate a consensual review of the country's electoral system, with the aim of ensuring a free, transparent and credible electoral process," the European Parliamentarians resolved.
They went on to recognize President Biya as one of the world's longest ruling Presidents, urging him to strengthen the country's democratic structures.
"Cameroon's current President Paul Biya has been in power since 1982, which makes him one of the longest ruling presidents in the world. Since the last presidential elections in 2018 were marked by suspicions of fraud and the reporting of irregularities, Members of the European Parliament insist that a review of the electoral system takes place before any further elections are held, in order to promote peace and avoid post-electoral crisis."
Regional, Municipal and Legislative National Assembly) elections are expected to take place this year within the backdrop of a crackdown on opposition parties. Leading political figure, Maurice Kamto led the Cameroon Renaissance Movement (CRM) party to emerge second at the October 7, 2018 presidential elections, though he claims victory.
Kamto and over 200 of his supporters have since January 2019 been detained for taking to the streets to protest against "an electoral hold up in Cameroon".
The European Parliament thus demands the immediate release of all detainees held on politically motivated charges.
"As this year, Cameroon's security forces violently suppressed opposition protests and arrested around 200 opposition supporters, including political leader Maurice Kamto, MEPs condemn the use of such force, call for an independent and transparent investigation into the conduct of the police and security forces against protesters and the immediate release of all detainees held on politically motivated charges," they said in a firm tone.
They also want the country's government to confirm that it will not seek the death penalty for political activists and protesters, while recalling that such punishment has not been used in Cameroon since 1997.
The resolution on Cameroon was approved by a show of hand.
Auteur: