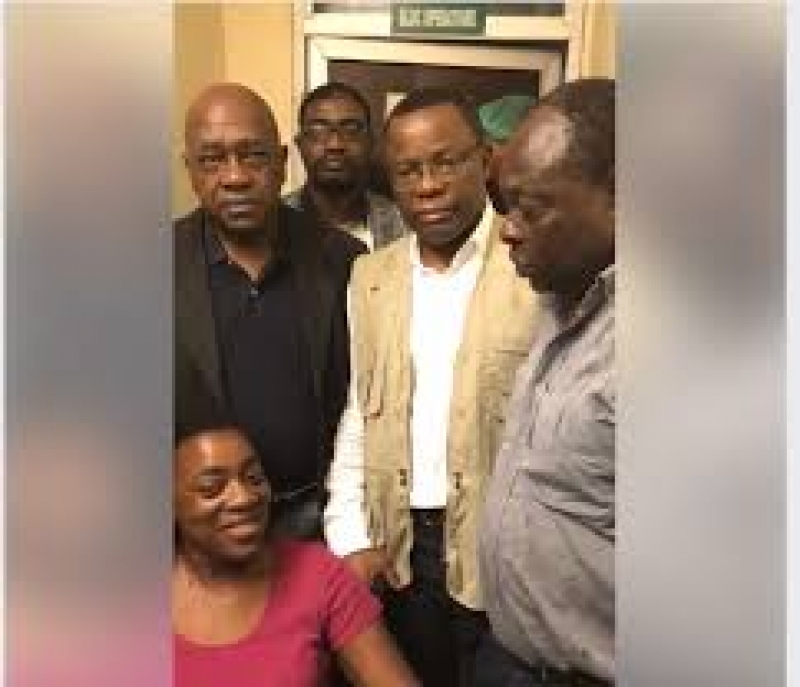 The Cameroon Renaissance Movement (CRM) of detained Professor Maurice Kamot has seized the Administrative Courts to reverse the April 5 decision of the Minister of Territorial Administration banning nationwide protests the opposition political party had envisaged from April 6 to April 13, 2019.
Yakouba Mamadou, First Vice President of the CRM party said in a statement that instead of going frontal on the Yaoundé regime, they have decided to seek legal redress to overturn Minister Atanga Nji Paul's decision. He went on to suspend an April 13 nationwide protest initially planned by the party.
"…We thank and congratulate you [CRM members and sympathizers] for your enthusiastic militancy and support. We are equally aware of your mobilization towards the nationwide demonstrations planned for April 13. In this light, we have noted with consternation the illegal decision of the Minister of Territorial Administration contained in an April 5, 2019 communiqué prohibiting our protests. We have decided to attack the said decision before the law courts," the communiqué dated April 11, 2019 reads in part.
Yakouba Mamadou adds that while the Administrative Court decides on the matter and true to the republican spirit that guides their actions, the public demonstrations initially planned for April 13 will thus take place on a later date.
The CRM First Vice National President says theirs is a struggle to install an authentic democracy founded on a consensual electoral process that respects the choices of the electorate, protects liberties and fundamental rights, protection of the public wealth of the country, and restoration and preservation of peace in the country especially a return to normalcy in the restive North West and South West regions.
Yakouba Mamadou calls on CRM militants to remain mobilized and vigilant especially against those who are organizing a coup against democracy, peace and stability of Cameroon.
In a similar development, Olivier Biboum Mishack spokesperson of Kamto disclosed Wednesday April 10 that, he had filed a suit at the Littoral Administrative Court in that light. On the same date, another similar legal challenge against the minister's decision was tabled at the Administrative Court of the Center Region. The MRC is arguing that, the preserve to ban protest marches rest with local administrative authorities and not the minister.
In his April 5 communiqué, Territorial Administration Minister, Atanga Nji Paul accused the CRM of engaging in activities that threaten public peace and order, likely to provoke a political uprising in Cameroon.
On Tuesday April 9, hundreds of supporters of the MRC dared Atanga Nji as they flooded the vicinity of the Mfoundi High Court same day Kamto was expected for hearing on a habeas corpus which his lawyers had filed in a battle to get his immediate release. Yet both the detained leader and his counsels boycotted the court session. The court ruled in their absence rejecting the release plea.