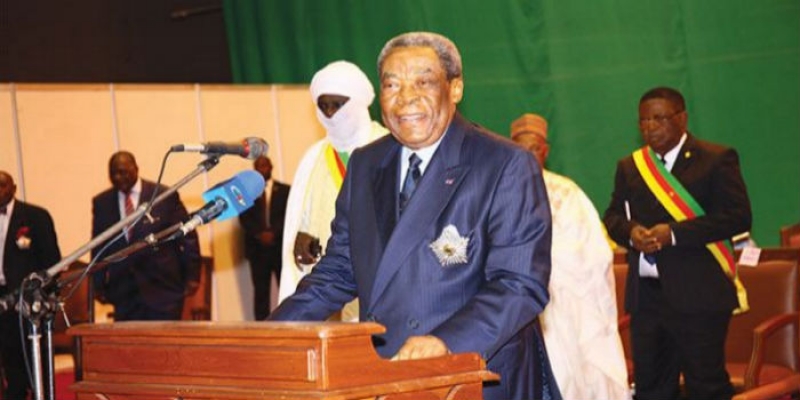 84-year-old Niat Njifenji Marcel has been reelected speaker of Cameroon's upper house of assembly, the Senate. In an elections that took place this Thursday, was the sole candidate at the elections that will put him at the head of the senate for another one year.
He has been senate president since 2013 and succeeded to gather 92 out of 100 votes at the end of the ordinary session in Yaoundé, with 7people voting against, and one senate absent.Many Cameroonians have cracked jokes out of the age and health of current senate president, who was recently in Europe to get medical attention.
However, a saying goes, "old brooms sweep well", reasons why members of the ruling Cameroon People's Democratic Movement had continuously renewed its trust in Niat. The Cameroonian Senate has 100 members, 70 elected while the President appoints 30.
A similar scenario took place at the lower house of the Glass House, as Honourable Cavaye Yeguié Djibril, successful won another term as president of the house. Elections at the Lower House took place early Thursday, with Honourable Cavaye picking up 118 vote out of 130 ballots casted. He has been at the head of the National Assembly, for 27 years.Born in 1940, Cavaye since 1992, headed the National Assembly and has remained a close ally to President Paul Biya's, following his commitment in the majority Cameroon People Democratic Movement (CPDM).
Both Senate and National assembly have as majority , members of the ruling party, who often take decisions not agreed upon by the opposition. The dreaded terrorism law, the refusal to address the Anglophone crisis, all condemned by opposition parties, could easily be voted at the assembly due to the heavy presence of CPDM law makers.
Auteur: