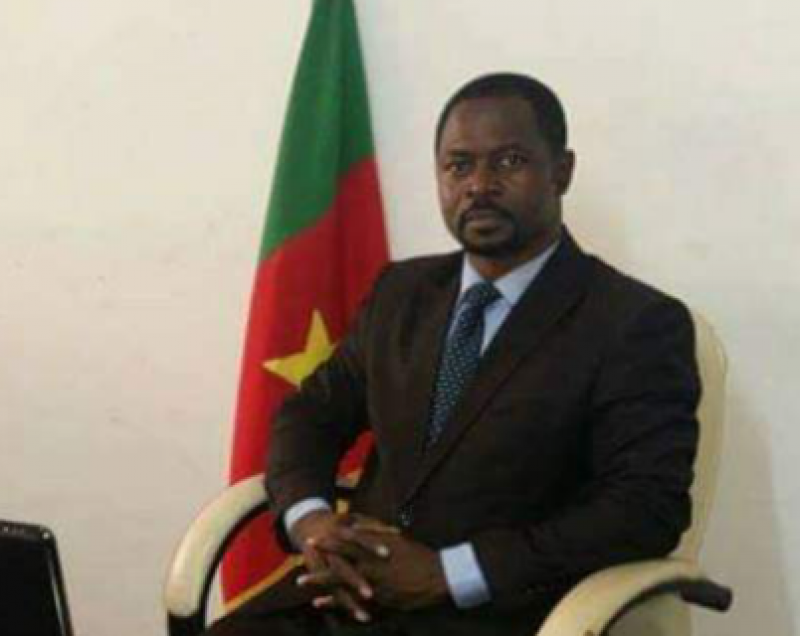 Prince Ekosso Ngwese Michael, National President of the United Socialist Democratic Party (USDP) has described as "deliberate and malicious provocation" Saturday's rally organised by the ruling Cameroon People's Democratic Movement (CPDM) in Bafoussam.
"The planned grand rally of the CPDM organized by the Sultan Ibrahim Mbombo Njoya on Saturday 20 July 2019 in Bafoussam is nothing but a deliberate and malicious provocation to Cameroonians and particularly to the Bamileke people," read Ekosso's missive, "The excuse given for such an ill-advised, ill-timed rally is to denounce attacks on national institutions and symbols and to promote national peace."
The opposition leader writes in the Friday, July 19, 2019 letter that: "But looking at the initiative from all angles, it is in effect, a deliberate attempt to victimize the people of the West Region who are already targets of tribalism, defamation and political victimization.
"Again, it is just in line with the CPDM party policy to create a distraction from the real issues affecting the nation and which they have failed or have deliberately refused to solve. None but the blind can foresee another outburst from the West following such an ill-timed, ill-advised rally."
Ekosso plays the Anglophone crisis dossier when he writes: "We all recall that such a rally was organised in Bamenda and the whole of Cameroon is still suffering the results today with innocent people from the North West and South West regions languishing in jails in Yaounde, thousands have been killed, hundreds of thousands internally displaced some are in the bushes, children have not been safe to attend school for three years, while hundreds of thousands are taking refuge in other countries."
The USDP party says it stands for real peace, development and national cohesion. They therefore view "such a move by the CPDM with misgivings and advises against it."
"We of the USDP would rather call on the Yaounde regime to release all political prisoners, stop the ongoing fighting and killings in the anglophone regions and heed the multiple calls both national and international for unconditional dialogue to solve the anglophone crisis," Prince Ekosso ends Friday's statement.