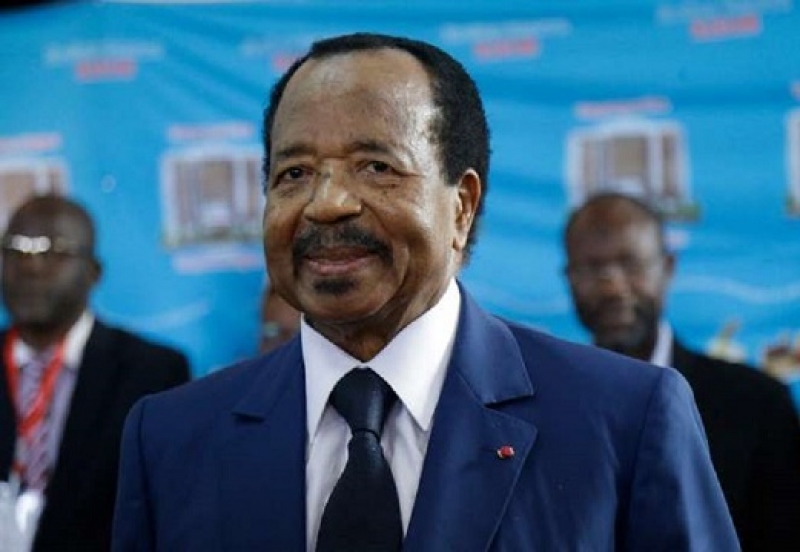 A communiqué from the Director of Civil Cabinet at the Presidency of the Republic has revealed the Head of State, President Paul Biya will tomorrow address the nation at 8pm.
The news of his address to the nation has been the topic of discussion amongst Cameroonians on different social media platforms, as many say they least expected an outing from the Head of State at this time.
Some have been expressing diverse opinions as to what the Head of State would say tomorrow, while several others believe it has to do with the current Anglophone Crisis and the MRC crisis.
Others believe it will be an opportunity for the Head of State to declare an open dialogue to end the crisis, as well as order for the release of those initially arrested back in 2016 when the crisis started.
The National President of opposition party USDP, Prince Michael Ngwesse Ekosso says he would have preferred Biya remains silent, rather than say something that would aggravate the situation in North West and South West region but however says Biya remains a major stakeholder in the conflict.
" His address cannot solve the problems in North West and South West regions instantly. The problem shall be solved collectively with the government on one hand and the Ambazonians on the other side. One side can not solve it", said the politician.
" Nevertheless, the address of tomorrow is highly expected because the President of the Republic, is a major stakeholder in this conflict.", he added.
As debates on what he would say continue to animate twitter, Facebook, WhatsApp and other social networks, it is expected that a speech from President Paul Biya, coming in the month of September will carry an unexpected development.