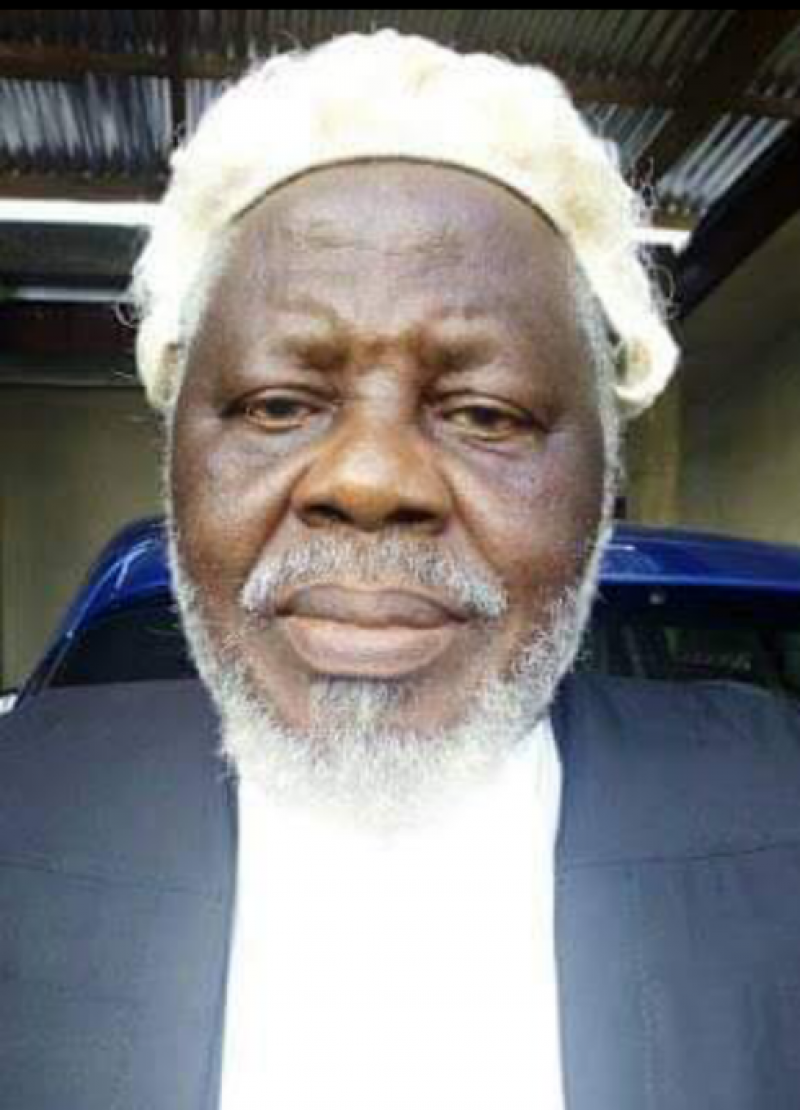 Barrister Ayah Paul Abine, former Member of Parliament on the ticket of the ruling Cameroon People's Democratic Movement (CPDM) party has said the pro-government rally billed for Bafoussam on Saturday, July 20, 2019 may just be the opening of "another war front" in the country.
Cameroon-info.net recalls that supporters of the CPDM have notified the Divisional Officer of Bafoussam I Subdivision that they will hold a meeting in Bafoussam on July 20, 2019 to show support to the Head of State, President Paul Biya and the institutions he incarnates.
Sultan Ibrahim Mbombo Njoya, Head of the CPDM permanent regional delegation for the West Region said the meeting is open to elites and other "living forces" of the region.
Senator Mbombo Njoya writes in a communiqué announcing the rally that it will be a forum to "denounce attacks against Republican institutions incarnated by the Head of State, all hate and tribalistic speech and to promote national cohesion and peace".
At least 6,000 CPDM members and sympathizers are expected to converge on Bafoussam from all the eight divisions of the West region for Saturday's grand rally.
While acknowledging that he has received a notification from Senator Mbombo Njoya ahead of the CPDM "public manifestation", Aboubakar Garba, Divisional Officer for Bafoussam I Subdivision said Saturday's meeting is to "…respect the institutions of the state, foster national cohesion and peace".
But many are those who believe that Saturday's CPDM rally is intended to condemn the acts perpetrated by a group of Cameroonians in the diaspora christened Brigade Anti Sadinards, BAS, who staged protests against the Head of State's private stay in Geneva last month.
Ayah Paul's take!
Taking to Facebook Thursday, July 18, 2019, Ayah Paul said attempts to counter the BAS may well be a repeat of what happened in the North West and South West Regions in December 2016.
Ayah writes: "It would be recalled that it was in the pursuance of the crude policy of "l'autorite de l'etat" that, after presiding over a CPDM meeting at Buea, the then Prime Minister, Justice Philemon Yang, went to Bamenda for a similar meeting of the show of force.
"Indisputably, it was from the moves by the opposite camp to counter the CPDM doomed meeting that the situation escalated perpendicularly to the declaration of the current Anglophone War! CPDM is similarly out today for another sordid meeting of the show of force and royal loyalty, programmed for Bafoussam on Saturday, July 20, 2019! One may not miss the point in deducing that, like Bamenda, Bafoussam is the stage for the opening of ANOTHER WAR FRONT!
"After all, the CPDM's emblem is fire; and, logically, every of that party's action catches fire and can easily lead to war!"