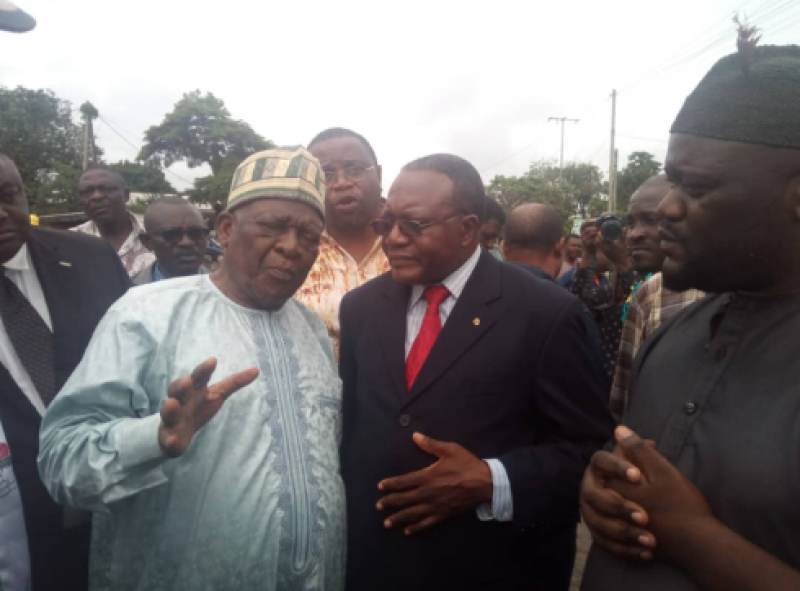 Ni John Fru Ndi, National Chairman of the opposition Social Democratic Front, SDF, party was treated to a hostile and shabby reception on the first lap of his working visit to the South West Region Thursday, June 13, 2019.
The SDF National Chairman arrived Limbe sometime before 10:00am and headed to the office of the Senior Divisional Officer, SDO, for Fako where he got a foretaste of the hostilities reserved for him.
"…I think for some reason, I would not want to say he [the Senior Divisional Officer] absconded, but he was not in his office. His assistant talked with such a frown on his face as if he smelled the 'excreter' of a mad man. He told us off. Administration treated me roughly and shabbily," Fru Ndi said.
Journalists had their equipment seized by security forces but Fru Ndi intervened and got the equipment returned to their owners.
The convoy then drove to the National Refining Company, SONARA that saw four of its 13 production units go up in flames last May 31, 2019.
Fru Ndi's convoy was blocked at Ngeme on his way to SONARA by security forces who said they were acting on instructions from hierarchy.
The Divisional Officer, DO, of Limbe II Subdivision, Ndouga Emaran said because a commission of inquiry has been set up to shed light on what caused the fire disaster at SONARA, Fru Ndi and his delegation could not be granted access.
"Now that they have put in place the technical committee in charge of inquiry and investigation, they need to work in confidentiality. And entrance to SONARA has been restricted. This is what I said. You do no need any paper. If journalists are taking pictures, they have taken. It is simple," the Divisional Officer said.
Fru Ndi said he is not visiting SONARA to interfere with the investigations. "What is your government's quarrel with me? What have I done?" Fru Ndi asked and the Divisional Officer responded by saying that "it is not a quarrel. It is a general security measure." He failed to recall that South West chiefs visited SONARA on June 12, 2019 and were treated to a rousing reception unlike what they reserved for Fru Ndi.
"…Security measure? That I am a security risk in Cameroon? Am I a security risk in this country?" Fru Ndi asked the Divisional Officer who responded thus: "Have a safe journey Mr. Chairman."
To the civil administrator and the troops who blocked him, Fru Ndi had this to say:
"Here, you send the police to block me because you want me to start fighting with these young men. I will not do it. But let it be on record that you people blocked me from going to SONARA. And when you start hiding people from seeing certain things, it means that you know what is happening."
After the altercations at Ngeme that lasted for over a third of an hour, Fru Ndi made a U-turn. His convoy headed to the Cameroon Development Corporation, CDC, where he was also reserved a 'shabby' and 'humiliating' reception. He walked only a few steps from his car before he was told that the General Manager was not on seat. We learnt that the CDC General Manager Franklin Njie was spotted in Yaoundé Thursday.
Paramount Chief Hands Symbolic Key Of Limbe To Fru Ndi
Fru Ndi is then received at the palace of the paramount chief designate of Limbe, HRH John Elufa Manga Williams. It was about the only warm reception Fru Ndi got in the city of Limbe as he left for Kumba.
Chief John Elufa Manga Williams and his cabinet, including former Government Delegate, Lifanda Samuel Ebiama received Chairman Fru Ndi in Limbe.
The exchange was rich and at the end HRH John Elufa Manga Williams told him he is free to come to Limbe anytime as long as he has the Key on his chest.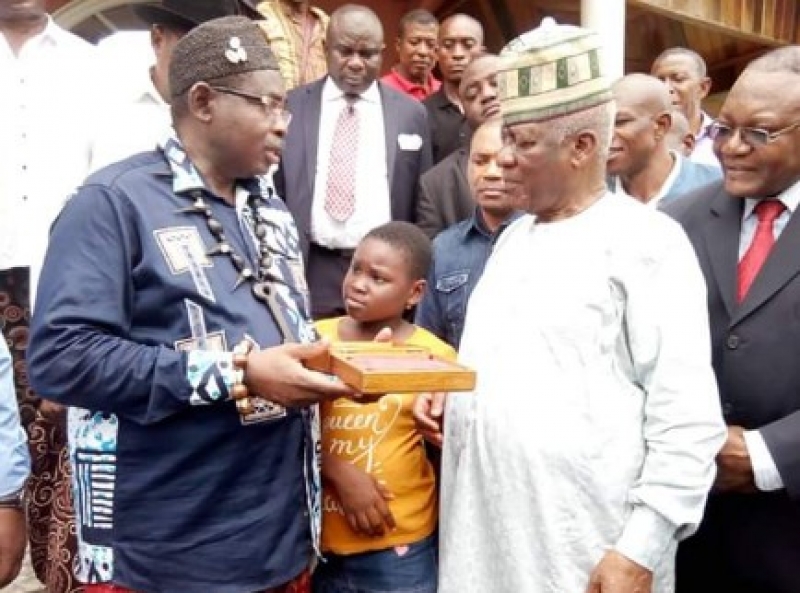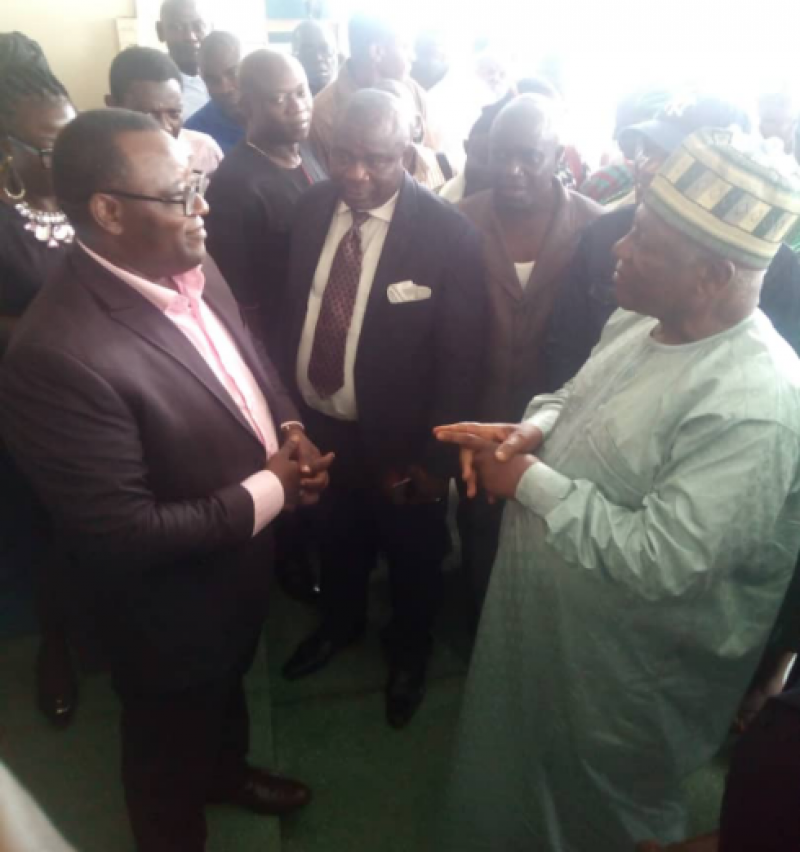 Auteur: