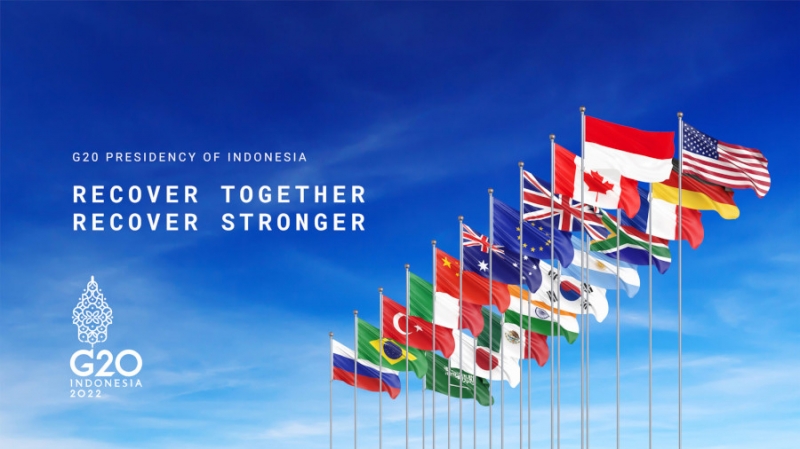 African ministers, central bankers send letter to G20 meeting to stress need to deploy 'all available financing mechanisms' for continent
ADDIS ABABA, Ethiopia (AA) - As the G20 leaders' meeting gets underway in the Indonesian city of Bali, senior economic officials from Africa have called for the deployment of "all available financing mechanisms to save lives," citing the continent's economic crisis caused by the coronavirus pandemic and food insecurity.
Anadolu Agency obtained a letter sent to the G20 finance ministers and central bank heads by their African peers.
"The G20 must urgently deploy all available financing mechanisms to save lives and strengthen financial and social stability," the African finance, planning, and economic development ministers, as well as central bank governors, wrote in the letter.
"We cannot overstate the urgency with which the food crisis should be addressed, and we ask for immediate liquidity support akin to the global response during the COVID-19 pandemic to help support our economies," it added.
The African ministers mention the Russia-Ukraine war, which, in addition to previous exogenous crises such as the COVID-19 pandemic, is "felt intensely on the ground" in Africa.
Calling for "swift and decisive collective action to address the growing food insecurity on the continent," the ministers requested a new general allocation of Special Drawing Rights equal to the $650 billion provided in 2021.
"The war in Ukraine has led to a rise in food, fertilizer and fuel prices. It is predicted that over 6 million more people will fall into poverty. Many African governments have had to double what they spend on subsidies for food, fuel and fertilizer," it added.
The ministers also urged their G20 peers to continue servicing Africa's debt beyond 2021, referring to the Extend the G20 Debt Service Suspension Initiative (DSSI).
"The end of the G20 DSSI in December 2021 meant that countries are due to resume payments on their debt obligations despite a deteriorating global context, particularly for middle and low-income economies on the African continent," it said.
It added: "Given the new crisis, we ask that the G20 members extend the DSSI for two more years and reschedule the deferred interest payments for over 5 years. The DSSI created over $12.9 billion of additional fiscal space for countries in need, and a deferment of this would allow countries space to manage the new emerging crisis while planning for a more orderly debt service obligation process."
The African ministers also called for permanent representation of Africa -- a continent with a combined GDP of $2.7 trillion -- in the G20.
Addis Getachew/AA