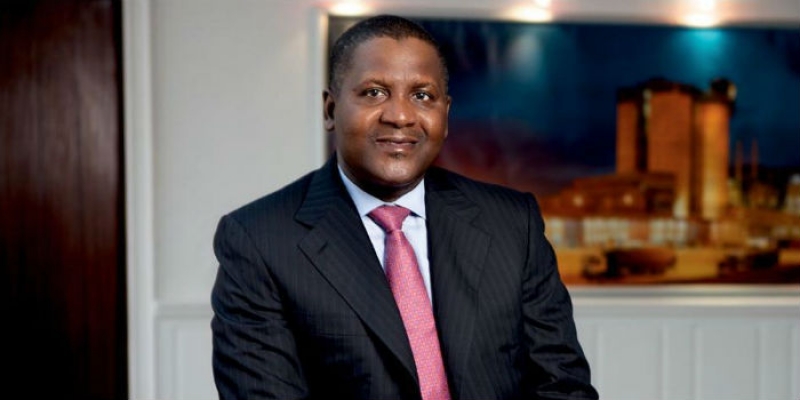 Facility to process 650,000 barrels per day of petroleum products, says businessman Aliko Dangote
LAGOS, Nigeria (AA) - Nigeria on Monday commissioned the first private oil refinery built by Africa's richest man, Aliko Dangote.
President Muhammadu Buhari said the establishment and inauguration of the refinery in the Ibeju-Lekki area of Lagos state, Nigeria's economic hub, underscored what nations can achieve when entrepreneurs are supported.
"This mega industry we are commissioning today is a clear example of what can be achieved when entrepreneurs are encouraged and supported," he said.
Buhari said an enabling environment was created by his government for investors and to encourage businesses to thrive in the country.
He said he was confident that his successor, Bola Tinubu, will sustain the business environment when he assumes office on May 29.
He urged African countries to come together to integrate their economic engagements and eliminate trade barriers in the continent.
Dangote said the refinery was established to promote self-sufficiency in petrol in the country and global competitiveness.
"We have built a refinery with a capacity to process 650,000 barrels per day plus 900,000 tons of polypropylene in a single train, which is the largest in the world. We have selected the best plants and equipment and the latest technologies from across the world," he said.
He said products from the facility were designed to meet the highest quality standards of Premium Motor Spirit (PMS), Automotive Gas Oil (Diesel) and Aviation Turbine Kerosene (ATK) among others.
The commissioning was attended by the presidents of Ghana, Togo, Senegal and Niger.
Olanrewaju Kola/AA