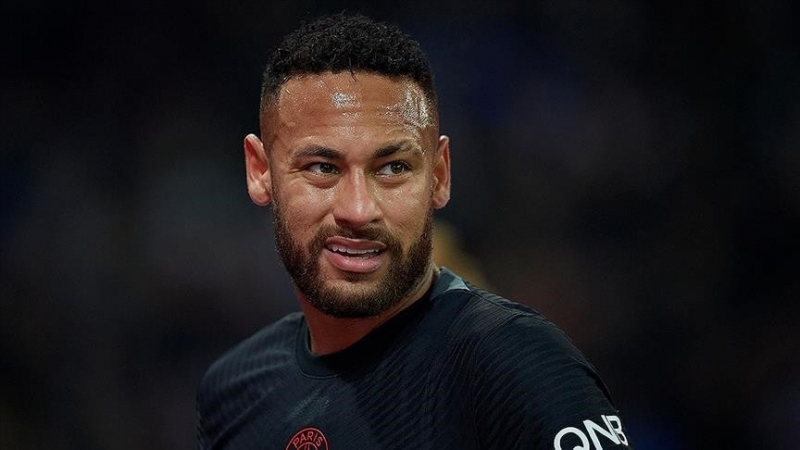 Ahead of Brazil's presidential vote in a highly polarized environment, soccer player Neymar Jr on Friday hit out at criticism after he shared a video supporting the reelection of incumbent president Jair Bolsonaro
In the TikTok video, Neymar is seated while dancing to a song that calls on Brazilians to re-elect far-right Bolsonaro.
Bolsonaro's fast-paced campaign song begins with "vote, vote and confirm 22 is (for) Bolsonaro," as Neymar mimes the number 22 with his hands, referencing the far-right leader's polling number as he underscores his support for the former army captain-turned politician.
There has been a strong backlash to Neymar's support for Bolsonaro who has been criticized in the past for misogynistic, racist and anti-environmental discourse.
Following the criticism for the video, Neymar took to Twitter to defend himself.
"They talk about democracy and a lot of things, but when someone has a different opinion, they are attacked by the very people who talk about democracy. Go fathom," he wrote on Twitter, with a laughing emoji and a confused emoji.
After Neymar posted the video on TikTok, Bolsonaro also thanked the soccer player, writing on Twitter "Thanks, @neymarjr !" as he finished with his campaign motto "Brazil above everyone! God above all!"
A number of Brazilian footballers, previously 2002 World Cup winners Ronaldinho and Rivaldo, expressed support for Bolsonaro and this year Tottenham footballer Lucas Moura, a self-described "right-wing conservative" publicly backed Bolsonaro as he said he aligned with his "Christian and family principles."
However, according to local news outlet Metropoles, Brazil's national team had agreed to not "express political opinion" ahead of the vote.
During Brazil's presidential elections TikTok has been an important new political battle ground - with some observers noting Bolsonaro's expertise at harnessing the power of new digital platforms to send his political message directly to the electorate while Lula himself has eventually embraced the digital platform as he seeks to garner votes and amplify his voice.
Ahead of the vote, polls suggest a potential Luiz Inacio Lula da Silva win in the first round for the former president, however some political observers forecast a tighter race with incumbent Bolsonaro.
Brazil heads to the polls to cast their ballot this Sunday.
Bala Chambers/AA