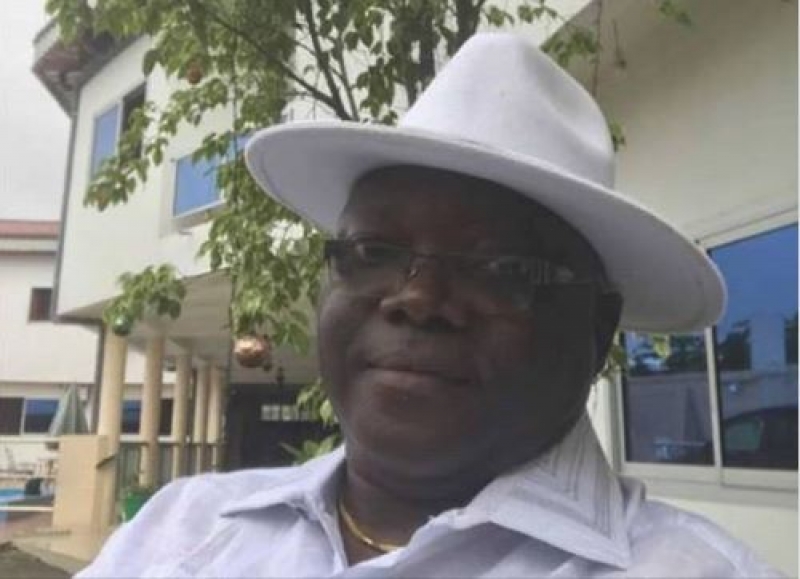 A renowned businessman in Bomaka, Buea subdivision, South West region, Tantoh, Felix Ngang has died after attempting to escape from gunmen Tuesday night.
Reports have it that some men well armed stormed the premises of the Hotel in Bomaka at about 10 PM Tuesday July 17, 2018, heading towards his residence located inside the hotel.
As they arrived shooting in the air, locals shouted "thieves" alerting Mr Ngang who attempted to escape by scaling over the building, after succeeding to jump, he broke his leg and later died.
Sources say he was the prime target by the men who were speaking French language according to revelation from the deceased.
It remains unclear whether they were soldiers, Ambazonia fighters or thieves who have taken advantage of the present situation in Buea to wreck havoc. The business tycoon is said to be a neutral man when it comes to the Anglophone crisis thus the attack on his house has left many tongues wagging.
GSO Element Decapitated in Wum
One of the first and damaging attacks in Wum, Menchum Division in the North West region took place Wednesday July 18, 2018. Amabzonia fighters attacked a police post located inside Wum and guarded by two Groupement Speciale Operation, GSO, an elite unit of the Police. They decapitated Daouda Charles, took away his rifle and also kidnapped his colleague.
The incident occurred a day after Ambazonia fighters stormed major town s in Bamenda. In a hot confrontation with security forces, one civilian was killed while a woman was seriously injured. Three Gendarme elements were shot dead while an Ambazonia fighter was injured and could barely walk.
The town of Bamenda was in total pandemonium as shops were permanently shutdown. A nurse at the Bamenda regional hospital was arrested by Police after they saw videos on Anglophone crisis in his phone. He was only released after hi scolleagues protested against the move.