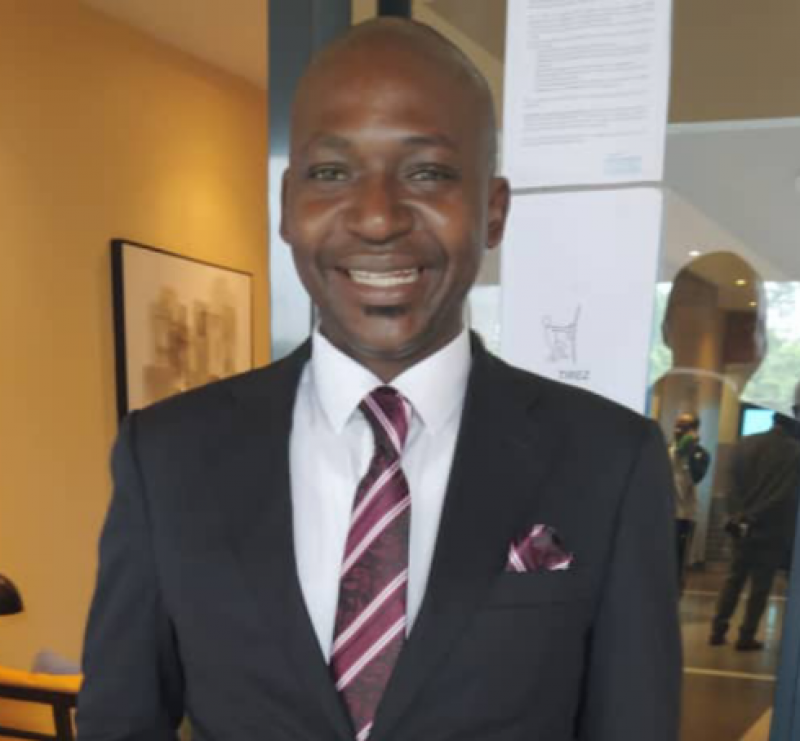 Senator Nfon emeritus Victor Esemingsongo Mukete, who died last April 10, 2021, at 103 was interred Saturday, May 29, 2021, in the confines of his palace in Kumba.
Everyone sure knows Senator Nfon VE Mukete. He was a key player in the reunification of Cameroon - and he worked hard the best he could to make the country even better. But who knows the story of his unmatched humanity - or his unrivaled humility? It is about time this story was told and journalist Benedict Ndinwa has done just that.
Ta Shey Benedict Ndinwa, a former journalist at the CPDM propaganda newspaper, L'Action took to Facebook Wednesday, July 7, 2021, with a post titled, "The Nfon Mukete I Knew".
Ndinwa wrote: "Growing up as a schoolboy in Kumba, I was fascinated by the myth around Nfon Mukete.
"As I sailed through school and trained as a journalist, I developed more interest in discovering and knowing THE MAN.
"Unfortunately our historians had not written much about him.
"Thus, I resolved to meet him for an interview on his life, role in the achievement of our reunification, and a lot more.
"Back then, I was a reporter at the CPDM Central Committee propaganda medium L'ACTION.
"On September 20, 2010, I received a ring from one of Nfon Mukete's Sons, Prince Ekalle Mukete informing me that Nfon Mukete has granted my request for the interview and it has been scheduled for September 30, 2010.
"Arriving Kumba for the interview, I was marveled by the reception prepared in my honor (This little me, in fact).
"After our interview which lasted a little over two hours, NFON Mukete kept me till about 4 pm with fantastic stories about his growing up as well as his experiences.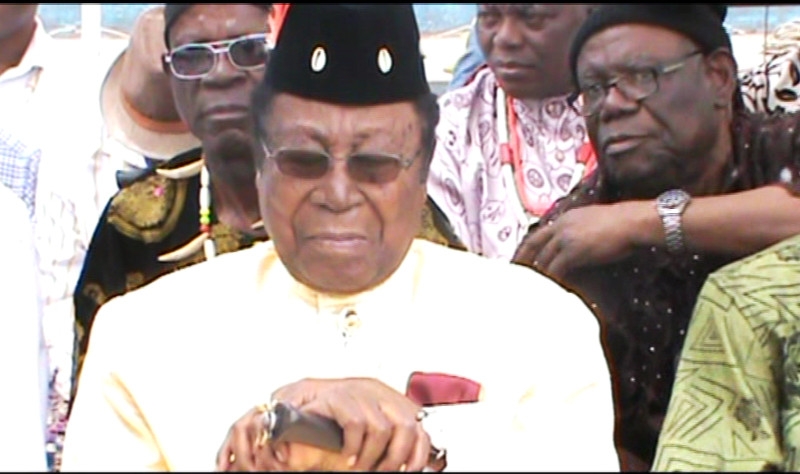 "He then asked his driver to take me for a ride wherever I chose in town. And this was with the NFON's personal Landcruiser V8. What an honor! As if that was not enough, he opened the door for me and insisted I sit on the back right-hand seat. This was mind-blowing! (The rest of my stay is a story for another)
"Finally came the publication of the interview. Many were taken aback by the startling revelations Nfon Mukete made therein. It was of course an exclusive. He had never opened up to the press as he did.
"Such was the power of the interview that spurred other media outlets like state broadcaster CRTV and Canal 2 International to follow suit but this time around for televised interviews with this legend.
"Since then, the Nfon has always trusted and held me in very high esteem. I called him Papa. The love and respect he showed my humble self is priceless. His humility and sense of honesty were simply amazing. Until his last moments, we still had very ambitious projects to carry out. Among them, I can cite the reconstruction of the former Nfon's palace and transforming it into a museum for the preservation of the Bafaw cultural heritage.
"I pray we will be able to realize these projects which were so dear to you.
"Papa, you were 103, but age did not take a toll on you. You read widely and were a prolific writer. Your memory was fresher than that of a 30-year old. Papa, you are not dead, you have simply moved to your Father. In you, we have lost a great patriot, a man of conviction, a man of honor, a great traditionalist, and a God-fearing Man. Daddy, fare thee well! "